Green Lake
The Real Reason Amber Loves Green Lake
Matt Miner,
April 27, 2018
Yes, Green Lake is a beautiful place and I do enjoy meeting up with friends to walk the lake and catch up on life. But let's be honest, we could go on a walk anywhere. I do love the beautiful sunsets and watching the ducks swim in the water. But, the real reason I love going to Green Lake is to pet the dogs.
Green Lake is like a hub for fluffy furry friends! I myself do not have a dog right now so I make due by introducing myself to strangers at Green Lake park. And when I say I introduce myself to strangers I'm not talking about the people, I'm talking about their dogs. I have no shame in walking up to someone and asking them to pet their dog with no interest in the person I am engaging with. Yes, I could use this as an excuse to get to know new people in the city, but I really just love their furry friends.
My boyfriend has obviously become aware of my ulterior motives to visiting Green Lake and thus it takes a prying please to get him out the door! If I spot a puppy, it doesn't matter how deep in thought or conversation we are, I will stop mid sentence to introduce myself to a strangers dog.
Green Lake really is the best place to walk your dog in the city. The scenery is beautiful, you have a set distance you know you will walk and it's easy to get lost in the park. There is also no shortage of grassy area for your pup to frolic or play catch. Oftentimes I will see dogs running into the water after a duck or stick. It's basically a dogs paradise and therefore my paradise as well. It is also a great place to socialize your dogs with other dogs or people like myself. There are tons of little kids there as well so dogs can get used to people of all sizes.
Green Lake is also a phenomenal place to people watch, but as you may have suggested, I enjoy the dog watching even more. Remember in 101 Dalmatians when they have that big dinner and all the dogs and owners look alike? Well I like to find the pairs at Green Lake! You would be surprised at how often it is true. Okay maybe they don't always look super similar but I think they way people act and present themselves is often similar to the traits they choose in a dog.
So dog owners, my request to you is to keep bringing your dogs to Green Lake and don't hate me when I ask to pet your dog. And to all the other dog lovers like myself who want to pet strangers dogs, just remember to ask. Not all dogs like to be pet by strangers so lets not intrude on their space unless they also want to meet us.
Click here to see our most recent Green Lake listing.
By Amber Ketchum with Get Happy At Home
CHAT WITH US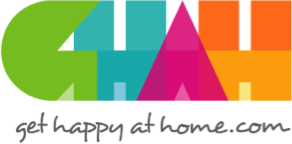 In everything that I do as your REALTOR®, I have one guiding principle in mind: To make certain that your home-buying or selling experience is a happy, successful, wonderful life experience! We build trust and security with our clients using knowledge and transparency.