Get Educated
3 Reasons Why Condos Are An Ideal First Home Purchase
Matt Miner,
February 19, 2019
Have you been gearing up to buy your first home in Seattle?
If you're a first-time homebuyer, we strongly recommend taking a serious look at buying a condo! Below we address a few big reasons why we recommend condos for first-time homeowners:
1. First-time home buyers often underestimate how much work a new house can be, and condos are great for easing into homeownership responsibilities.
When you have to maintain your own home, there's a lot of time, energy, and money that goes into doing everything the right way. Whether you're getting your windows cleaned, spending time on yard work, spending money on utilities, whatever… it can all add up fast. A lot of people avoid condos because the HOA dues can seem expensive, but they can oftentimes end up being a great deal for what you get. (most of the time dues even include utilities.) 
As a condo owner, you also don't have to worry about big problems in the building, whether it's a renovation that needs to happen, a major repair, or some type of emergency that arises. You only have to worry about things inside your unit, which is a great time to establish your contacts for the various services you'll need as a homeowner, whether it's a go-to plumber, an electrician you trust, a skilled contractor, etc. Start building your network of people inside the home and if you end up purchasing a house, you'll already be half way there and then it won't seem like such a fire drill when outside maintenance things pop up. 
2. Condos are often closer to city conveniences that younger people want access to.
Condos are frequently located in city centers, meaning they might suit your current lifestyle more right now. Having easy access to transit, your job, nightlife, restaurants, etc. can be a big selling point for a lot of younger people who are in their first home. Many younger people who buy single-family homes don't realize how isolated they might feel when they're out in a home alone by themselves every day. 
3. It's easy to travel and be on-the-go.
Whether you travel a lot for work or you like to get out into the mountains every weekend, condos make it easy to just lock up and leave. Condos are most traveler's dream living situation! Many condos associations even have the ability to take care of issues that pop up when you're away from home. 
---
CHAT WITH US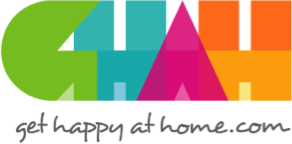 In everything that I do as your REALTOR®, I have one guiding principle in mind: To make certain that your home-buying or selling experience is a happy, successful, wonderful life experience! We build trust and security with our clients using knowledge and transparency.