Uncategorized
4 Benefits of Working with a Real Estate Team vs. A Single Agent
Matt Miner,
October 30, 2018
Over the past couple of years, Get Happy at Home has evolved into a full-fledged team!
We have Matt, Ian, and Amber who work "out in the field" as our agents, Trang who works in the background as our office manager, and Brian who leads all of our remodel projects.
We've found that sweet spot of collaboration, and not only are we loving it, but our clients are, too. Here are a few of the benefits we've been experiencing as a team:
Brain Power: Each of us brings a different perspective to the table, and our own unique experiences. It's all to the benefit of our clients, who get the expertise of not only one agent, but our whole team.
Accountability: We keep each other on our toes. Nothing goes unseen or unhandled, and our reminders and calendars are synced up so things don't fall through the cracks when one of us gets swamped.
It's a Sweet Deal: We're a 3-for-1 deal. You get 3 agents' brains on your "case" for the price of one.
There's Always Someone Available: When one of us is busy with a client in person, the others can take over for anything that's happening with another deal. Someone is always available, and this includes our office manager, Trang. She is always working behind the scenes to make sure that emails are answered, and she is amazing at immediately alerting us to anything that we need to address.
***
Unlike a lot of other teams, we don't have a lead agent. We all collaborate; if someone is referred a new client, we bring it to the whole team, and that client receives "hand-holding" from all of us.
It wasn't easy on our end to approach things like this at first, but now it is. We've had a lot of practice working with each other (and with how intense the early spring market was in Seattle, we were forced to learn fast!), and now it feels natural. Our text messages, our emails, our reminder alerts, and our calendars are all synched, and we all know what's going on with each of our clients so any one of us can jump in at any time. (This also makes it easier for us to cover for each other, whether one of us needs a sick day or is on vacation.)
We asked one of our recent clients what she thought about working with our team: "I didn't even think about it, the fact that I was working with a team," she said. "My husband and I would text any questions to the group text, and we always felt more than taken care of. It was actually kind of amazing."
And that's exactly how we want it. It's important that it's seamless, effortless, and comfortable for our clients, and we make sure they know how we work together from the beginning.
CHAT WITH US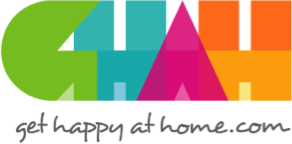 In everything that I do as your REALTOR®, I have one guiding principle in mind: To make certain that your home-buying or selling experience is a happy, successful, wonderful life experience! We build trust and security with our clients using knowledge and transparency.