Sammamish
5 Outdoor Adventures In & Around Sammamish
Matt Miner,
June 25, 2022
Grab your sunglasses, pack a picnic, and set your phone on "do not disturb"—outdoor adventure is just minutes away in Sammamish! One of the top things that people love about living in Seattle is how close we are to a ton of outdoor adventure—mountains, lakes, rivers, and forests are all right at our fingertips. When you want to get out of town and get into nature this summer but don't want to spend half the day traveling, head to Sammamish.  
For reference, from the heart of Sammamish to Downtown Seattle, it's only about a 25-minute drive. Located just east of Bellevue, Sammamish is not only a highly desired place to live, but it also has a ton of outdoorsy things to do. We chose a few of the best outdoorsy adventures to go on in and around Sammamish, so keep these in mind as you plan your summer! 
Live out your childhood dreams & experience some epic treehouses! 
View this post on Instagram
There are a couple of super unique treehouse experiences in the area, starting with "The Treehouse" at Big Rock Park Central in Sammamish. This 20-acre park has trails, beautiful open meadows and forest, the historic Reard House, the Heritage Garden, and more. But right now we are just focused on The Treehouse! Now, to actually explore the treehouse, you do have to plan ahead and reserve a spot. But it is worth it. The treehouse is designed around 4 landmark western red cedars, and you might just want to move in once you take a tour! 
View this post on Instagram
Now after you've gotten a taste of the treehouse life, you probably won't want to leave. That's ok—drive just 20 minutes to TreeHouse Point in Fall City to stay the night in a real treehouse! This is perfect for those of us who prefer glamping to roughing it. Rent out one of the 7 treehouses for the night for a truly magical and memorable getaway! 
---
Have a classic beach day at Lake Sammamish State Park. 
View this post on Instagram
Rent a kayak or paddle board to explore the lake, relax on the beach while your kiddos splash in the swim area, and launch your boat so you can spend all day floating on the lake… you can do it ALL at Lake Sammamish State Park. This 531-acre park is right on the shores of Lake Sammamish, and there is so much to do and see you can keep coming back again and again. When it's not nice enough to be out on or in the water, ride bikes through trails that meander through scenic wetlands, spend time at the brand new playground, and spread out a picnic and get comfy for the afternoon! 
---
Spend a lazy day fishing in Sammamish. 
View this post on Instagram
In Sammamish, a couple of fun fishing spots include Beaver Lake Park and Pine Lake Park. Beaver Lake is stocked, and species you might be able to catch include Brown Bullhead, Largemouth Bass, Rainbow Trout, and Yellow Perch. Pine Lake is also stocked and you could catch Brown Bullhead, Largemouth Bass, Pumpkinseed Sunfish, Rainbow Trout, and Yellow Perch. There is a convenient fishing pier here, making it easy to just pop in for a couple of hours. 
---
Float down the Snoqualmie River in Fall City! 
View this post on Instagram
Put on plenty of sunscreen and your cutest swimsuit and float the river! Fall City Floating makes it super easy to get out on the water for river tubing. They rent out tubes, paddles, life jackets, and coolers, and you can even book the shuttle service! Just show up at your reserved appointment and let the good times roll. 
---
Explore the world-renowned Duthie Hill Mountain Bike Park. 
View this post on Instagram
This 120-acre park is world famous and known for its fun, epic, and challenging trails for riding mountain bikes. There are trails for riders of all experience levels, so there really is something for everyone whether you're a newbie or a seasoned biker. The park includes 6 miles of rolling, single-track trails, as well as a network of downhill trails with tons of jumps, drop-offs, and berms. If you'd rather explore the area on foot, there are perimeter trails where you can get your steps in! 
---
Our latest Happy Home listing is this remodeled 4-bedroom Buchan home in Broadmoore Estates in Sammamish. Click here for all of the details! 
CHAT WITH US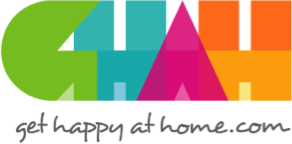 In everything that I do as your REALTOR®, I have one guiding principle in mind: To make certain that your home-buying or selling experience is a happy, successful, wonderful life experience! We build trust and security with our clients using knowledge and transparency.