Uncategorized
6 Favorite Wine Tasting Rooms in Woodinville
Matt Miner,
February 20, 2019
We have probably been to every tasting room in Woodinville, and for those who might not be familiar with the wine scene there, that's a pretty impressive accomplishment… there are over 100 wineries in Woodinville!
Woodinville is top of mind right now—we have a condo listing that's less than 1 mile from the center of the wine tasting district. This location is a (potentially dangerous ;-] ) dream come true for wine enthusiasts!
But whether you want to live in Woodinville or just want to spend a day sipping and sauntering around, we got some top-notch tasting room recommendations to share. Here's a few of his favorite wine tasting rooms in Woodinville:
View this post on Instagram
Located at 14421 Woodinville-Redmond Rd NE, Woodinville 98072
Rumor has it that during the Obama presidency, they served a DeLille white at White House functions. Stop by the Carriage House Tasting Room, and if it's warmer out, their outdoor seating area is the cutest atmosphere for sitting and sipping. If you want to enjoy DeLille's hospitality elsewhere, their Maison DeLille Wine Lounge is in Kirkland and the DeLille Chateau is just up the road from the tasting room, a gorgeous event space.
View this post on Instagram
Sparkman Cellars
Sparkman Cellars boasts a selection of award-winning wines, but many people also love the message behind their mission. The Sparkmans launched their winery so they could have more time to focus on their family, and the venture has evolved into a family affair. You can view a list of their wines here, and learn more about what makes each of their tasting rooms unique so you can decide what type of experience you'd like to have here.
View this post on Instagram
Located 14710 Redmond-Woodinville Rd NE, Woodinville, WA 98072
Novelty Hill and Januik are two different wineries that share a tasting room and a winery together. The tasting room is a truly dynamic experience: they offer guided tastings, a deep-dive seated tasting experience, gorgeous gardens to explore, antipasti plates, and bocce ball. Four-legged friends are also allowed in the outdoor areas. Read more about what to expect during your visit here!
View this post on Instagram
Located at 14111 NE 145th Street Woodinville, WA 98072
Well-known for their concerts that attract big-name headliners, Chateau Ste. Micelle might be one of the most well-known wineries in Woodinville. Their wine alone is of course well worth it for a visit though, too—they have several different types of tasting events to partake in. You can try a flight of wine, dive into a class where you get to learn from the experts and make your own blend, enjoy a custom wine/food pairing, and more.
View this post on Instagram
View this post on Instagram
Located at 14475 Redmond-Woodinville Rd NE, Woodinville, WA 98072
Opening back in 1999, Mark Ryan Winery has since received acclaim from wine critics, and people describe the tasting room as laid-back with very friendly staff.
View this post on Instagram
Located at 14450 Redmond-Woodinville Rd NE, Woodinville, WA 98072
Most of the tasting rooms in Woodinville close around 5pm, but Village Wines is open 11am-9pm Sunday through Wednesday and open from 11am-10pm Thursday through Saturday. It's the perfect place to end your wine tasting day, and they host local entertainment and a full menu (plus dessert!) so you can keep enjoying yourself well into the evening!
View this post on Instagram
***
If you want to head somewhere else for dinner, we also recommends Purple Cafe & Wine Bar, The Commons, and Heritage Restaurant Bar.
Curious to learn more about living in Woodinville? Check out our latest condo home listing in Woodinville!
CHAT WITH US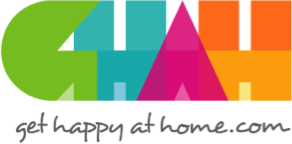 In everything that I do as your REALTOR®, I have one guiding principle in mind: To make certain that your home-buying or selling experience is a happy, successful, wonderful life experience! We build trust and security with our clients using knowledge and transparency.