The who, what, and most importantly WHERE of STEM focused High Schools in Seattle.
Looking for the best Seattle High Schools and Neighborhoods to Consider when Buying a Home? We hope to help. Seattle's best high schools usually follow a STEM curriculum. We will help you identify the neighborhood with excellent schools and what programs they offer. Above all, this post focuses on the best STEM schools in Seattle. Seattle School District offers a range of schools with dedicated high school STEM programs emphasizing science, technology, engineering, and mathematics education. We will explore some of the top STEM-focused schools in Seattle's neighborhoods, providing details on each school's STEM program focus, specific courses, projects, and their Schools rating. This information will help you decide when buying your next home, considering both school quality and the educational opportunities provided.
For each neighborhood, the median home price represents a 4+ bedroom, 2.5+ bath, 2100+ square foot home in each neighborhood. The goal is to help you understand the cost of living in each neighborhood. After all, part of finding the Seattle high schools and neighborhoods to consider when buying a home is how much those homes cost in each neighborhood. Hopefully, this data will help.
All school ratings were returned, looking into the scores on Great Schools. Equally important, Equity is essential in the quality of the school. In truth, you can tell a lot about a school and its staff by how hard they work with and for students who experience societal or economic disadvantages, Not to mention help them to succeed. Here you will find a digest of those Seattle school ratings and reviews. 
When researching Seattle high schools and neighborhoods to consider when buying a home, remember to do your research. Seattle's School District offers several excellent options for families seeking neighborhoods with robust STEM-focused schools. Furthermore, each school provides unique opportunities for students to excel in various STEM disciplines. For example, Ballard High School's engineering and robotics program nurtures students' innovation and problem-solving skills. Garfield High School equips students with essential computer science and technology knowledge, preparing them for the rapidly evolving digital world. Roosevelt High School's emphasis on environmental science fosters a sense of ecological responsibility and sustainability. Nathan Hale High School's biomedical sciences program opens doors to the healthcare industry, while Ingraham High School's aerospace engineering focus ignites a passion for space exploration.
Lastly, when choosing your next home based on school quality, it's crucial to consider not only the specific STEM programs but also the overall achievement of each school before buying into a neighborhood. Remember to visit each school, speak with administrators, and consider other factors like extracurricular activities, community involvement, and the overall learning environment.
CHAT WITH US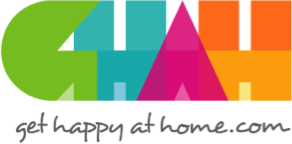 In everything that I do as your REALTOR®, I have one guiding principle in mind: To make certain that your home-buying or selling experience is a happy, successful, wonderful life experience! We build trust and security with our clients using knowledge and transparency.