Uncategorized
Buying a House with a Disability: What You Need to Know
Thank you to Patrick Young for writing this blog post based on your experience, and thank you for sharing it with Get Happy at Home! 
Accessible homes aren't all modular ramps and grab bars. If you know what to look for, it's possible to find a home that looks good and lives well. If you're in the market for an accessible home, here's what you need to know.
Who Is Buying Accessible Homes?
There are lots of reasons someone might want an accessible home. A buyer may have a disability themselves, have a spouse or child with a disability, or be moving an elderly parent into their home. In some cases, shoppers want an accessible home not because they have a disability today, but because they want to be prepared for whatever the future may hold. A "forever home" isn't really forever if you can't live there when you're 90, after all.
What Should You Look for in an Accessible Home?
Now onto the important stuff: What makes a home accessible?
Unfortunately, there's no standard definition for accessibility when it comes to private residences, which is why so many buyers end up frustrated when searching for accessible homes. Often, online listings will be tagged as barrier-free only for buyers to show up and discover steps leading to the front door or bathrooms with a tiny shower stall.
While it's unlikely that you'll find a house that checks every single box on your wishlist, ruling out homes that lack these accessibility features will help you hone in on the best homes for you:
Single-story living
Open-concept design
Rooms with turn-around space
Zero-step entry
Extra-wide doorways
Flush thresholds
Hardwood flooring
Zero-threshold shower
How to Decide What's Worth Remodeling
What if your new home doesn't have everything you need to live comfortably? If a home lacks basic accessibility features like single-story design and an open floor plan, you're better off passing it up. However, some changes are worth the expense of remodeling.
Pulling up old carpet and replacing it with hardwood, for example, makes a home much more friendly to seniors and wheelchair users while only costing just over $4,500 on average — less if you know tricks for keeping costs low, such as using less expensive wood (e.g., pine or bamboo) and finding lower-priced options at discount retailers. And since wood floors are durable, they'll maintain their value until it's time to sell and help your house fetch a premium on the market.
Other changes worth making are things you can easily DIY, such as:
Replacing door knobs with levers
Installing touchless faucets
Buying smart switches, bulbs, and plugs
Widening doorways with offset hinges (typically costs between $300 and $800)
Mounting grab bars
Building a front door package shelf
Installing pull-down and pull-out cabinet systems
What About Financing?
While there are some easy DIY changes homeowners can do to make their space more accessible, major changes call for professional help. And that means paying professional rates.
Depending on eligibility, you may be able to get help paying for accessibility remodeling through state assistance or veterans programs. However, most homeowners will have to rely on personal funds to complete home modifications. Luckily, there are plenty of low-interest loans to help you cover costs without draining your bank account.
If buying a new home, apply for an FHA 203(k) mortgage or Fannie Mae HomeStyle renovation loan to roll retrofitting costs into your mortgage. Home equity loans and HELOCs are great when you have established equity in your home but are tough to get if you've recently purchased. Instead, look into a personal loan or home improvement loan. While interest rates are higher than secured loans, you'll save money compared to putting it on a credit card.
Buying an accessible home is easier when you know what you need and how to get it. However, finding homes that fit your criteria can still be a challenge. Rather than navigate the housing market solo, get in touch with a local team that will work together to find your accessible home.
Image via Rawpixel
Need help finding a home? You can contact the Get Happy at Home team here!
CHAT WITH US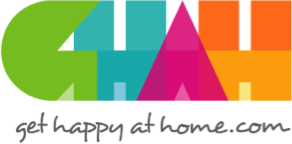 In everything that I do as your REALTOR®, I have one guiding principle in mind: To make certain that your home-buying or selling experience is a happy, successful, wonderful life experience! We build trust and security with our clients using knowledge and transparency.