Uncategorized
Buying or Selling a house with COVID-19
Matt Miner,
March 22, 2020
We want to put out a note to our clients/friends on how we are handling the COVID-19 outbreak. We thought it might be smart to do a Q & A version of this update, but if you have any further questions, please let us know.
Are you still touring with clients if they want to see houses? – Yes! As long as a client feels confident and safe enough to go on tour, we are happy to do so. 
If I want to tour homes, what are some good practices for me to follow? First, you should try to satisfy your curiosity online, if at all possible. Look at satellite images or street views of the neighborhood, find video tours, or 3D tours to walk through the home. Scrutinize the photos to see everything there is to see. If you must go to the house for further inspections, bring with you sanitizing wipes to open doors or turn lights on. Be careful not to touch anything you do not need to. Keep distance from other people viewing the home. Avoid open houses if possible, especially if they are busy. Try to set up private showings in place of going to open houses. Also, try to avoid occupied homes. Most are vacant in Seattle, but you should skip any homes that are owner or tenant occupied, the risk is too high. 
What steps are you taking to ensure the safety of yourself as well as the client? – The changes we have made include we ask to drive in separate cars, we have Lysol wipes with us to open door handles and key boxes, and we are taking more of a precaution on social distancing and the six-foot separation. We are still vigilant as well about which homes to see as we don't want to waste anyone's time and again limit exposure if we know a house is terrible, but technically that hasn't changed. :-)~
How is the industry responding to this, and how about our local market? – The industry, in general, has quickly adopted new policies and safety measures to follow local and federal requests of staying at home and keeping a safe distance. The NWMLS has recently removed the option to input open houses to help control the amount of people out and about. Listing agents are implementing a lot more virtual media to allow visual access before choosing whether or not to leave your home. Offices, including ours, are requesting all brokers to work from home unless necessary to show up. These changes we feel are positive and show a sign of resilience and optimism towards the common goal of getting past this challenging time.
As for the local market, we have been quite surprised about the amount of activity locally and throughout the PNW. Homes still come on the market every week, and they are selling in about a week with or without a little bit of competition and multiple offers. The low-interest rates we feel are a driving force for this level of activity, but also we think a lot of folks see this time as an opportunity. Once we get past this time we are living, there will very likely be a flood of listings and buyers to hit the market, and that could pose some challenges for emerging into the market.
Are you still listing homes? – Yes and No. Our protocol change surrounds what we feel is safe. We are doing the following; provide Lysol wipes by the front door. We wipe our listings down twice daily. We are offering 3D virtual tours and virtual open houses to aid in staying home by providing more digital content. We are leaving all light switches on and keeping all doors open so buyers can easily navigate the home without touching anything. Also, we are offering private appointments only showings to agents who have buyers interested but don't want to go out looking and much more that is continuously evolving as more ideas come out. We LOVE to be on the front line of anything as you well know, and that includes safety! The no portion of this question would more elude to timing and what makes the most sense as this mercurial time keeps evolving.
What should I be doing at this time? – This question is entirely up to you, of course. Keep your pre-approval update with your lender, keep social distancing, work from home as much as you can, EXERCISE, eat healthy, read a good book, find some time to be outside in the sunshine with a safe distance around you. My dad's favorite quote was "attitude is the difference between adventure and ordeal," and I think this is a perfect time to implement such an idea. 
How do I stay positive?
 – Head on over to our 
Facebook Page
! I have been posting multiple POSITIVE updates in the news and local happenings that are either funny or a small ray of sunshine in an otherwise confusing time. No, they aren't all real estate related, but who cares as long as it gives you a smile on your face or helps you think ok we are making some progress and something good is happening in this world. We have your back!
In summation, our level of service and commitment to you has elevated even more than before. We still inspect properties, negotiate with sellers, keep you protected, and make sure you have the best experience. We will make it through this and come out stronger on the other side!
CHAT WITH US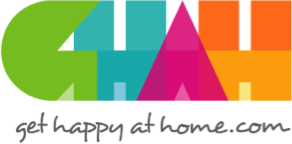 In everything that I do as your REALTOR®, I have one guiding principle in mind: To make certain that your home-buying or selling experience is a happy, successful, wonderful life experience! We build trust and security with our clients using knowledge and transparency.