Oftentimes when people are buying a home, they're so focused on the home search aspect of it all, that they forget the most crucial part: getting their financing in order. You can't buy a home if you don't have the right financing. Finding a lender who truly knows what they're doing means the difference between winning the home of your dreams and losing out (and having to start the whole process all over again).
Senior Loan Consultant Connie Lindsay is our #1 choice when it comes to lenders, and there are some big reasons as to why. First and foremost, we want to get this fact out of the way: There is no financial benefit to us if you use Connie's services. One common misunderstanding people have is that we have some kind of financial deal or relationship with Connie. This is not true, and actually would be illegal!
But we do have some big reasons why we choose to work with her:
1. Connie has 35 years of experience. 
This means that Connie has seen it all, and she gets the job done and done right! Connie has a team of people working with her, in which they are people she's worked with for over 25 years. Connie's team is dedicated, loyal, professional, and everyone goes to great extremes to ensure everything is done correctly.  Connie knows what to ask clients right away in order to make the correct decisions of how to package your loan.  Connie does not over-promise and under-deliver. If there is a sense that there may be an issue or challenge with something, she is upfront about it. Her years of experience has informed all of this, and her clients are the ones who benefit from it all.
2. Connie's strong reputation in our industry has actually assisted and enabled our clients to WIN.
It might sound crazy, but recently, one of our clients' offers was accepted because the seller's agent knew Connie. In another situation, a seller accepted our offer because Caliber is their favorite bank (and Connie is with Caliber). Many real estate agents in the Pacific Northwest already know Connie, and her credible reputation lends strength to an offer.
3. We​ ​want​ ​our​ ​clients​ ​to​ ​have​ ​their​ ​offers​ ​accepted.​ ​Simple​ ​as​ ​that.
When​ ​we're​ ​helping​ ​our​ ​buyers​ ​win​ ​a​ ​home,​ ​we're​ ​constantly​ ​trying​ ​to​ ​eliminate​ ​potential​ ​risks that​ ​might​ ​sabotage​ ​their​ ​offers.​ ​We​ ​never​ ​want​ ​to​ ​feel​ ​like​ ​our​ ​clients​ ​are​ ​at​ ​risk​ ​with​ ​a​ ​particular lender,​ ​and​ ​for​ ​us,​ ​Connie​ ​completely​ ​eliminates​ ​that​ ​fear.​ ​Connie​ ​is​ ​essential​ ​to​ ​ensuring​ ​that our​ ​clients​ ​have​ ​a​ ​smooth​ ​and​ ​successful​ ​experience.​ ​While​ ​there's​ ​no​ ​financial​ ​benefit​ ​to​ ​us​ ​if you​ ​use​ ​any​ ​of​ ​our​ ​preferred​ ​vendors,​ ​we​ ​recommend​ ​them​ ​for​ ​a​ ​reason:​ ​We've​ ​worked​ ​with many​ ​different​ ​professionals​ ​over​ ​the​ ​years,​ ​and​ ​have​ ​found​ ​and​ ​vetted​ ​people​ ​like​ ​Connie.​ ​Matt has​ ​worked​ ​with​ ​6-7​ ​lenders​ ​during​ ​his​ ​real​ ​estate​ ​career,​ ​and​ ​while​ ​he​ ​liked​ ​many​ ​of​ ​them,
Connie​ ​is​ ​just​ ​the​ ​best!
4. Connie​ ​and​ ​our​ ​team​ ​already​ ​have​ ​a​ ​great​ ​relationship.
We've​ ​worked​ ​together​ ​for​ ​years​ ​now,​ ​and​ ​working​ ​with​ ​Connie​ ​has​ ​made​ ​a​ ​big​ ​difference​ ​for​ ​us and​ ​our​ ​clients.​ ​Homes​ ​in​ ​Seattle​ ​don't​ ​stay​ ​on​ ​the​ ​market​ ​long,​ ​and​ ​it's​ ​important​ ​to​ ​move​ ​fast. We​ ​don't​ ​have​ ​the​ ​time​ ​to​ ​make​ ​mistakes,​ ​and​ ​we​ ​know​ ​we​ ​can​ ​count​ ​on​ ​Connie​ ​to​ ​ask​ ​the​ ​right questions​ ​and​ ​get​ ​the​ ​job​ ​done.
Because of the volume of the clients that Matt and Ian work with, one of the biggest keys to our clients' success is the relationship our team has built with Connie. We all have high expectations, and our clients are a big priority for her. They rely on our lender's consultation, and when we're writing an offer, we need to be able to thoroughly rely on a lender's judgement. We need someone who has our back, and someone who we can work with as a team. We're truly fortunate to have someone like Connie in our arsenal!
Long story short? Your lending can make or break a deal. It's the most important piece of finding your new home.
Have a question for our preferred lender Connie Lindsay?
Don't hesitate to get in touch!
You can reach Connie at 206.979.0900 and learn more at CaliberHomeLoans.com. 
CHAT WITH US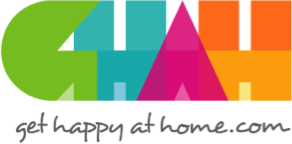 In everything that I do as your REALTOR®, I have one guiding principle in mind: To make certain that your home-buying or selling experience is a happy, successful, wonderful life experience! We build trust and security with our clients using knowledge and transparency.