Our nation is navigating a very interesting real estate market right now.
On the one hand, home prices are up and homes are selling. Interest rates are hovering around 2.9% to 3.1% which gives many buyers good cause for purchasing a home. 
On the other hand, there are so many factors at play right now, and we are riding on a razor's edge awaiting results that could see all markets recover or further decline. 
We've been in these waters for awhile now, and the data nationwide is finally rolling in. Here is what we know: 
NATIONAL REAL ESTATE MARKET
Here are a few big takeaways as to what's happening in the United States real estate market overall: 
From February to March 2020, there has been a decline of 8.5% in the number of homes for sale. In a traditional market (whatever that is nowadays), the number of homes would have increased by about 5-7% from February to March. That is a negative move of 13.5% to 15.5%. This is a HUGE decrease in homes for buyers to purchase. This factor is also the reason that home prices continue to rise for the moment—home prices are up nearly 1% from February to March. The average number of offers received is 2.3 according to the Association of Realtors. 
Lenders are applying to buyers what are called "COVID overlays." Essentially, lenders are scared of the economic outlook at this point, so they make getting a loan much more challenging so that they pose much less risk in the face of an uncertain economic situation. Lenders did the same thing in 2008. The big issue with lending right now concerns the income overlay. Essentially they are discounting incomes an additional 20% if you are self employed or a contract worker. This includes many folks as it would turn out. They are also documenting EVERYTHING now. So be prepared for a lot of explaining. There are also overlays regarding rental incomes for other properties you might own, etc. Still, if you are employed by a major employer, have 20% down, and have good credit, you will get a loan and a home. It's the more creative scenarios that are on the chop for lenders. 
SEATTLE'S REAL ESTATE MARKET
Here are a few bit takeaways for our local Seattle real estate market: 
Seattle's market is still, in a word, busy. Buyers' desires have changed however. Suddenly everyone wants a bigger house with a yard. Go figure. 🙂 Condo folks want a townhouse. Townhouse folks want a house. You get the picture. 
Overall, the market is volatile. It's not like things are going down, down, down… the market goes down, then back up, etc. Price flew up from February to March. Median sold prices were up nearly 8% in Seattle, and then it went up another 2% from March to April. Then from April to May, prices declined 5%. It's too early to know for sure what this means, but many do not see it as a good sign.
However, these numbers fluctuate a lot depending on the Seattle neighborhood you're looking at. It's very 50/50 right now—half of neighborhoods seem to be up in price, and half are down.  
In South Seattle (neighborhoods like Columbia City, Rainier Beach, etc.), prices are down. This includes all types of homes (condos, single family homes, and new construction). This is the only neighborhood with such broad sweeping declines. 
Nearly half of Seattle and neighborhoods on the Eastside report condo median prices being down. 
Our market will ride out what's to come better than most cities. Demand is still high and our large employers continue to do well in the face of pressure on the markets more broadly. 
In Washington state, the number of homes sold is down by 13.3% when compared to the same time last year in 2019. Here are the number of homes sold, statewide from January 1 to June 14 in respective years: 

2020: 2901 homes sold
2019: 3370 homes sold
2018: 3248 homes sold
2017: 3441 homes sold
2016: 3203 homes sold

The number of homes sold in Seattle peaked in March at 905, then fell to 687 in April. Going down this time of year at all is striking because it nearly always goes up significantly in more normal times. 
Here are a few more real estate stats for Seattle: 

Seattle homes for sale is down YOY 31.2%
Seattle sold homes is down YOY 704 | -37.4%
Seattle median days on market is 7 days
Number of showings per listing 12.7 | +1,170.0%
Price per square foot is up 1.9% YOY
You can dive into the numbers more if you'd like here (and, as always, please feel free to reach out if you have any questions or want to talk real estate numbers!):
People are thinking about leaving the city more and more. According to this Seattle Times article, "39% of urban residents say that the COVID-19 crisis has caused them to consider moving to a less densely populated area of the country. That is much higher than the percentage of suburban residents (23%) considering such a move." 
People who have homes as Airbnbs or rentals are selling those investments in decent numbers around Seattle. 
FROM AN AGENT'S PERSPECTIVE
Pricing our listings right now is challenging. The market seems to be undulating from side to side. I think it's because there is true demand and high paying jobs in Seattle. 
Showing homes is interesting as well. COVID rules have required all showings and previewing be done by appointment. Well, there are only so many 30 minute windows between 9:00AM and 8:00PM when people are typically allowed to tour homes. Before, you could have 100 people tour your home in a day, and multiple groups of people could be in a home. That's a lot more limited now, so people need to be more strategic when they're selling. 
More people own their homes in a financially significant way, unlike in 2008 when everyone was underwater and had put down 0% when purchasing the home. Right before the ~2008 recession, the the subprime mortgage industry was very predatory, and a lot of people were getting homes for 0% down. This meant that a lot of buyers didn't really have any skin in the game, and they could easily walk away from a home since they didn't have anything invested. Now, this is not the norm anymore—many more people have 40% or 50% equity in their homes, for example, so a sudden flood of homes hitting the market is not likely to happen in Seattle. 
Slowing to a near standstill is very possible at this point. The number of homes coming to market is WAY down, and this has kept a balance in supply and demand. So, home prices should be relatively safe for 2020 and 2021.
There are many factors that are still to be determined that could have our markets recover. All markets act volatile when faced with uncertainty. Our lives have been anything but stable over the last few years. News shifts weekly as do the markets. The FED is doing everything it can to counter the negatives with positives, but that is used up. 
Good news is that global uncertainty is also present, but even when America is experiencing such mismanagement, the world still, currently, see's the U.S. as a safe harbor for money. Our 10 year bonds, closely tied to our mortgage rates, are enticing forign money for lack of better places to park cash. So we can expect interest rates to remain low probably for years to come. 
Do you have any questions about the Seattle real estate market? Need help making a plan to buy or sell? We're always happy to chat—you can get in touch here. 
CHAT WITH US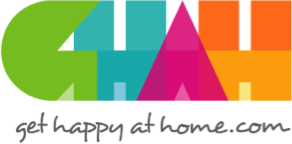 In everything that I do as your REALTOR®, I have one guiding principle in mind: To make certain that your home-buying or selling experience is a happy, successful, wonderful life experience! We build trust and security with our clients using knowledge and transparency.