Downtown
Downtown Seattle: Crumpets, A Speakeasy, & A Pig's Head
Matt Miner,
February 15, 2016
I'll admit, I do not usually go downtown to eat.
There are just too many good restaurants in the surrounding neighborhoods for me to feel like putting up with downtown traffic, parking, etc. But that does not mean there aren't good places to grab grub.
One of my fave's is Radiator Whiskey. This place is famous for plates of meat and of course whiskey. This place is not for the "health conscientious." But if you like fun with food and drink this is a good choice. Try the tater tots with fried egg and gravy and the pig head feast (if you don't mind half a pig's head on a tray, that is.) Get over that and you are rewarded with smoky, juicy goodness.
Feeling you'd like something on the lighter side and perhaps earlier in the day? Try The Crumpet Shop for brunch. Of course as a gay man I pretty much live off brunch and this little cafe will not disappoint. They have delicious maple butter to slather all over your crumpet if you ask nicely. The Green Eggs and Ham are DELICIOUS! You must also try the Lemon Curd Ricotta Crumpet. OMG!!!!
Feel like a night cap? Try Bathtub & Gin Company. The place has a very old world Seattle vibe. Kind of a dark, cozy speakeasy time of place. A great place to drink, chat and feel happy! The place is kind of easy to walk right by so make sure you are looking for it. Sign is small and the door is off an ominous looking ally often with a bit of garbage strung about. Don't let this discourage you. Once inside you should try the "original" Mai Tai and the Manhattan is bomb! This place cares about quality so the alcohol selection is vast and filled with high end bottles. You'll love the place.
Want to chat? Contact Matt here!
CHAT WITH US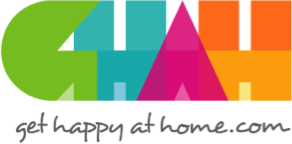 In everything that I do as your REALTOR®, I have one guiding principle in mind: To make certain that your home-buying or selling experience is a happy, successful, wonderful life experience! We build trust and security with our clients using knowledge and transparency.