Uncategorized
Finally, Some Balance for Seattle Home Buyers Part 1: Closing Credits & Haggling Success
Matt Miner,
January 28, 2019
Currently, Seattle's real estate market is much more balanced than what it's been in the past few years. We ended 2018 with 2 months of inventory, and in mid-January we were down to 1 month of inventory. Things are still a little on the slow side, and that means home buyers can score some deals right now!
Buyers are getting away with more than they've been able to in the recent past. We wanted to take a moment to share some recent home buyer scenarios we've experienced that show what's been happening behind the scenes, just in case you've been on the fence about buying.
One of our recent clients finally found a townhome in West Seattle that he loved. It was listed for $800k, and it was in a development of about a dozen other townhomes. This particular home was the last home in the development that they had to sell, and oftentimes when builders are on their last home, they just want it to go. (When builders sell a group of homes, the price of the first few sales are super important because they establish the worth of the rest of the homes in the group. The last home? Not so much!)
The seller (aka builder) was offering a $10k closing credit to the buyer on this home, and there was a lot of back and forth between us and the seller. We asked the buyer what type of deal they would accept, and they said they wanted a total of $30k off of the listing price. We haggled, had some more back and forth, and in the end we held firm to getting $30k off.
It worked: We got the $10k closing credit, and $20k off of the listing price. (FYI: Sellers will sometimes offer a closing credit if they want the home's official sold price to appear higher.)
And beyond this, after doing our inspection, there were some issues in the home that needed to be addressed. We were able to get these things taken care of by the builder, too. All of this would have been unheard of in the Seattle real estate market in the past few years, but buyers have more leverage in our current (balanced!) market.
Stay tuned for Part 2 & 3!
CHAT WITH US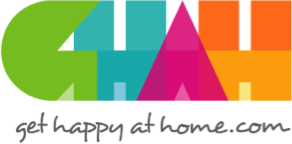 In everything that I do as your REALTOR®, I have one guiding principle in mind: To make certain that your home-buying or selling experience is a happy, successful, wonderful life experience! We build trust and security with our clients using knowledge and transparency.