Get Educated
Finally, Some Balance for Seattle Home Buyers Part 2: Renovations, Repairs, & FHA Loan Success
Matt Miner,
March 8, 2019
In Part 1 of this series, we talked about how Seattle's current real estate market is so much more balanced than it's been in recent years.
Things are a little on the slow side… which means home buyers have more leverage and can score a deal right now!
Some of our recent clients, a younger couple in their mid-30s, found a home in West Seattle that they loved. They had an FHA loan (a mortgage that's insured by the Federal Housing Administration), a loan that was practically unheard of in the past few years as it wasn't usually competitive enough. (FHA loans are still a rarity right now, but you can have one with more success in today's market!)
Anyway, this West Seattle home had been on the market for 2 weeks. We were even competing with a conventional 20% down offer, but still, we were able to make a strong offer that even secured us $15k off of the list price.
But then… flash forward to the inspection. Since this home was built in 1925, of course there were some issues. Although it was well-maintained, it was a rental for a long time and there's just always some issues you can expect to find in older homes. We were able to have the seller rebuild the chimney (which was worth about $3k), and we were also able to negotiate an extra $2k off of the listing price in the inspection process as well.
After this we thought we were all clear and ready to go, so we got ready for the appraisal. FHA has stricter guidelines for appraisals because of federal laws, and at this point, it was revealed that the rundown, detached garage needed to be repaired as a result of FHA requirements. For a conventional buyer it wouldn't have mattered, but part of what FHA does is try to protect home buyers from future financial issues as a result of major home maintenance down the road.
So, we had to go back to the drawing board and we had to start negotiating on price and repairs again.
The seller and our buyers agreed to raise the list price of the home by $6k to cover the cost of the garage repairs. But when the seller began to repair the garage, they discovered so many issues that they basically had to rebuild the entire garage. We estimated this to be about $12k-13k of work, which we were able to get for the original $6k. (This will often happen at this point in the process—sellers will go in to make repairs only to realize that much more needs to be done.)
The appraisal came in at $415k, and our buyers got the house for $385k. And our buyers had some luck on their side, too—the seller happened to be a builder who knew how to make the repairs and rebuild happen, and the seller's listing agent clearly wanted to make sure they did the right thing. We had a few hurdles to jump over along the way, but in the end our buyers got what they wanted and really came out ahead if you ask us!
Stay tuned for Part 3 to hear about another Seattle home buyer scenario. 
CHAT WITH US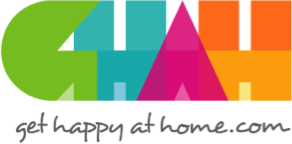 In everything that I do as your REALTOR®, I have one guiding principle in mind: To make certain that your home-buying or selling experience is a happy, successful, wonderful life experience! We build trust and security with our clients using knowledge and transparency.