BOOM Market looks to be here for 2017!
What's up with the housing market? How does next year look? I hate starting over each year… Not sure what my issue is with new years. It feels like everything you did last year is gone and you got to get up and do it again. Still, what does the new year hold…?
Toward the end of each year, the housing market slows. 2016's end-of-year has slowed more considerably than 2015. Some find this worrying, but I don't. After all, working in tandem with the seasonal slowing is the most ridiculous and terrifying election cycle the U.S. has EVER seen, in my opinion. But politics is not nice dinner conversation… so let's set that aside. But it's no wonder folks want to hold off on big financial decisions.
The Good News… As I look through my marketing analytics, I can see that Seattleites are reviewing my marketing in greater numbers than last year. Across the board, they're doing this 20% more, and this was true every month of 2016 vs. 2015. The end of the year numbers are more important for predicting next year because these people will likely start the buying or selling process next year. 2017 is looking stronger than 2016. I've used this method for years and it hasn't been wrong yet… Thanks Yelp, Zillow, and Trulia for the 411.
The Bad News… The fed is almost certainly raising rates this December. I'm hesitant to say 100% sure as I've heard this before starting WAY back in May 2013. I tend to believe it this time though, because Janet Yellen has prepped the market to adjust in October. Jobs numbers are good, income is up, and consumer confidence is also trending up. Barring some geopolitical concern, things are looking good (or bad) for an interest rate hike.
The Summary… Buyers—brace yourself for another competitive market. Sellers get ready to make more money. Interest rates may go up, but they won't go up dramatically. A little tip: If you don't mind shopping for homes during the holidays, you might get a good deal in 2016 and a better mortgage rate. Inventory is surprisingly okay (for Seattle) with plenty of good deals to be had.
CHAT WITH US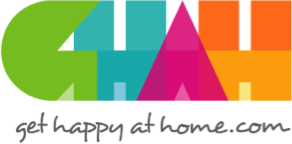 In everything that I do as your REALTOR®, I have one guiding principle in mind: To make certain that your home-buying or selling experience is a happy, successful, wonderful life experience! We build trust and security with our clients using knowledge and transparency.