Uncategorized
Has Coronovirus made Seattle's housing market sick?
Matt Miner,
March 22, 2020
Our goal here is to provide some facts regarding how Seattle's housing market is coping with the COVID-19 outbreak. Not to tell you what you should or should not be doing. We are merely tracking numbers here, which in their own right are interesting.
First, how has activity been affected? From January to February this year, closed sales in Washington inched up (Jan: 5,722 vs. Feb: 5,976) while inventory inched down (Jan: 15,308 vs. Feb: 15,140) Here are 2019's numbers for comparison. (closed sales Jan 19: 5,493 vs. Feb 19: 5,729) slightly lower but really of no consequence. What is interesting is how much less inventory we have when compared to last year. (Jan 19: 20,423 vs. Feb 19: 19,937) indicating that the market this year is stronger for sellers and more perhaps more challenging for buyers. This reality is bared out in the median home prices up statewide 9.4% year over year. (Feb 19: $385,000 vs. Feb 20: $425,000)
January and February, the virus was little known and not taken as seriously. So, I'm going to make some march predictions with the available data I have. March is when the market starts to take off. In 2019 closed sales jumped from 5,729 to 7,457. So how are things looking so far? Well, 22 days into March, we are at 4,588 total closed transactions. That averages 208.5 deals a day. Extrapolated for the remainder of March, this would put us at 6,465 closed by months end. Yes, that is less than last year but not significant and can be a result of significantly lower inventory this year at 18,959 vs. last years 20,907. Statewide median home prices are still on the rise. March so far's closed sales have a median price of $432,000 up an additional $7,000 in one month.
So given the data, it would appear the Coronavirus or COVID-19 has not had a significant impact on Seattle's housing market just yet. Homes are selling, people are buying, and the numbers look better than last year, even with the virus. We will be looking for changes in the data, but this is as current as we can get and so far so good. Seattle's housing market remains strong for now. Surprise to us all frankly, including this writer.
So what do we see currently on the market? In the last seven days (Seattle Area), 609 homes listed with 570 homes going pending, so inventory grew slightly. Keep in mind most homes review offers on Tuesday so that figure could swing the other way quickly next week. So of those 570 pending homes, the median days on the market were five days. Remember, this is very recent—all pending listings in the last week. To be clear, the market has slowed. In January and early February, we were getting 8-13 offers for a well-listed home. Now, we are getting 3-4 offers. So not to say there is no impact but that the effect has not overpowered demand as of yet.
We will dive into the why in another blog. Stay tuned
CHAT WITH US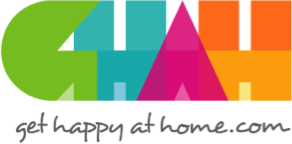 In everything that I do as your REALTOR®, I have one guiding principle in mind: To make certain that your home-buying or selling experience is a happy, successful, wonderful life experience! We build trust and security with our clients using knowledge and transparency.