Get Educated
Hiring a Listing Agent? Here's How to Avoid Making a Big Mistake
Matt Miner,
April 27, 2019
This is always an interesting topic for me to think about. There are many good agents out there, and much of who you decide to hire can depend on personality. But beware as that should not be the only criteria.
Usually, realtors will do listing appointments in two meetings: one to meet each other, and one to discuss numbers, marketing, etc.
During the first meeting, you should pay attention to how much and how easily information is shared with you. You should have questions prepared for the realtor. Some of these questions could include:

How many homes do you sell per year?
Why do you think people hire you over other realtors?
What do you do differently from your peers?
What does a typical marketing plan look like?
Do you have a way of validating your results through numbers or past listings?
If I hire you, what does the process look like from start to finish?
Why should we hire you and not a discount broker?
These questions should be easily answered by the agent, quickly and concisely. Judge the answer and the way it's delivered. Nervousness or hesitancy can always be part of an initial meeting, but these answers should be easy if the agent is good. Also, make sure the advice makes sense to you. If something is unclear, ask for clarity. That gives you another chance to see how they respond. At the end of the first meeting, you decide if you want the second meeting. If you don't feel comfortable making that decision there, just let them know you are interviewing agents and that you will get back to them. 
For the lucky agents that make it to the second meeting… Make sure you look them up online and ask yourself these questions:
What do their listings look like?
How long are the listings on the market compared to other listings?
How much did their listings sell for vs. similar listings?
Did the house look truly marketed? (Did it look like it could have been in a magazine?)
What was the tenor of the marketing?
Could you find their listings promoted on multiple platforms? (Such as social media, youtube, Vimeo, web search, etc.)
Make sure you exercise them with these questions before committing—you've got a lot of money on the table, and you want to work with an agent who will help you maximize your investment. Keep in mind that a good agent can mean 10-20% more than other agents or discount brokers, and a good agent should also be able to make you more money than whatever it is they cost. A good agent should be able to help you with whatever may come, and you should find someone who you get along with, too!
See what else the GHAH team is up to here.
CHAT WITH US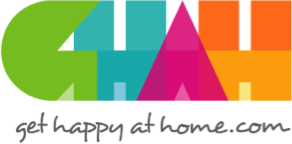 In everything that I do as your REALTOR®, I have one guiding principle in mind: To make certain that your home-buying or selling experience is a happy, successful, wonderful life experience! We build trust and security with our clients using knowledge and transparency.