Get Educated
Homeless People Are People & Our Neighbors! 5 Easy Ways We Can All Help
Matt Miner,
August 25, 2018
According to the Seattle Times, Seattle has the third largest homeless population in the U.S. Per capita, we have the 6th largest homeless population. As of April 2018, 11,643 people are homeless in King County. I recommend you read this Seattle Times article to get a better understanding of how everything was calculated, as well as some of the shortcomings of these calculations. Still, it is the best information I could find. 
When it comes to improving the situation, there are a few things the average person can do to help the homeless people in our city. Here are 5 ways to get started:
1.) Probably the first and best thing you can do is to educate yourself. There are many reasons people become homeless, and in this world it could happen to anyone! They are our neighbors even if they don't have a house. 
In nearly all situations, showing sympathy and empathy are steps in the right direction. Cities around the world have become so expensive. Wages in the U.S. are not keeping up with this trend, and many folks are one emergency situation away from being homeless.
My mom (Matt's) used to work with homeless people many years ago. Back then, mental illness and the lack of available treatment and help was the big reason for homelessness. These days, it can be from lack of affordable housing, loss of a job, divorce, illness, substance abuse, or domestic abuse, to name a few. Don't assume people choose to be homeless, and don't give in to the negative stereotypes out there about homeless people.
2.) Protect fruit-bearing trees with hairnets! Tree nets can help to save 1000s of pounds of apples that can be donated to food banks. (Check out #saveseattleapples on Twitter for more info!)
Seattle has thousands of apple and pear trees growing across the city in public places and in private yards. But when the apples fall or are thrown out due to pest damage or just letting them rot, they are wasted opportunities. You may have seen these netted trees as you travel around Seattle. Those trees are healthy! But the apples are vulnerable, and if you'd like to donate them, they can be good eats!
So net your healthy tree and harvest those apples for those who need them. Boom! Help that costs very little.
3.) Carry gift cards to fast food or grocery store chains in your wallet to give away. You can also carry granola bars, or small bottles of water to give away.
According to the Bower Mission, giving gift cards serves two roles. First, it allows your homeless neighbor to get nutrition and energy to help survive in what truly is harsh conditions. Second, it allows them to hang out indoors for a while to rest. Giving out water bottles helps as dehydration is a common concern for our friends on the street. 
4.) What season is it? Your help can reflect current outdoor conditions. 
The hardest time of year for homeless people is winter, which I'm sure you all know. Blankets, gloves, socks, clothing, and winter boots are all things we cycle in and out of our personal closets. Consider donating your old stuff that still works. Clean clothes can go such a long way to helping a person feel better, even if just a little bit. Before you toss things, think about your local homeless community and find a good spot to donate. 
5.) Show a little R-E-S-P-E-C-T! (Miss you already, Aretha Franklin.)  
According to United Way of King County, one of the most common things they hear from our homeless neighbors is that they feel invisible. Imagine if you lost your job, ran out of savings, and found yourself homeless like many people do. Then, imagine you need help and everyone just ignores you. Maybe you don't have anything to give at that time, but a simple smile and saying hello can go a LONG way to at least making people feel important enough for, at a minimum, acknowledgement. 
Below are some good links if you would like to donate money, time, clothing, or whatever you got! Homeless folks are people and our neighbors. We can't solve all of our problems overnight, but we can make things a little easier for those struggling. 
uwkc.org This is United Way of King County. They work with a wide range of homeless issues and you can donate anything. They will take it! Time, money, clothing, etc. 
volunteermatch.org This site has many volunteer opportunities, so you can tailor the help you give. 
farestart.org This organization helps train homeless in the community to work in food service, catering, restaurants, etc. You can eat at their restaurants and support their work!
realchangenews.org Just buy the paper the next time you see someone selling it. Real Change is meant to help the homeless establish habit and record of regular work and some income. It's tough to get a job when you are down in such a low place. Real Change helps! You can also donate online to Real Change. 
seattlenightwatch.org Donate your goods here. Deodorant, lotion, lip balm, clothing, granola bars, work gloves, etc. Think about the things that make you feel human, and those are the things that should be donated. Homelessness can be solved by lifting people's spirits and empowering them. I wouldn't feel like interviewing for jobs if I didn't feel presentable.
CHAT WITH US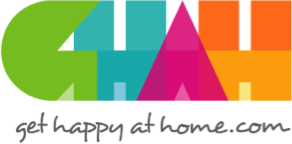 In everything that I do as your REALTOR®, I have one guiding principle in mind: To make certain that your home-buying or selling experience is a happy, successful, wonderful life experience! We build trust and security with our clients using knowledge and transparency.