Neighborhood spot light. looking for a new neighborhood to call home? Check this out.
Nestled in the heart of Seattle, Washington, Madison Park exudes a timeless charm that captivates residents and visitors alike. This vibrant neighborhood, located on the shores of Lake Washington, offers a unique blend of natural beauty, diverse housing options, and a close-knit community atmosphere. In this blog, we will explore the housing stock, median home prices, and the highlights and considerations of living in Madison Park. If you are looking for Madison Park homes for sale, you'll find a link below. 
Housing Stock:
Madison Park boasts diverse housing options catering to various tastes and preferences. From classic Craftsman-style homes and charming bungalows to modern condominiums and elegant waterfront estates, there is a home to suit your needs so long as you are willing to PAY for it. The neighborhood's tree-lined streets, well-maintained gardens, and architectural diversity create unique character; location and nature add to the desirability. Here is a link to active, pending, and sold listings over the last 90 days. 
Median Home Price:
If you are looking for homes for sale in Madison Park, brace yourself. The latest data shows Madison Park's median single-family home price is around $1.9 million. Condos are more affordable, with a median home price is $862,500. This figure reflects the area's desirability and its prime location near downtown Seattle, and yeah, it is expensive. While it may be higher than the city's average, it is because of Madison Park's sophisticated vacation beach vibe that you can enjoy every day. Here is a link showing a graph of median home prices for Madison Park, Seattle, and a few popular neighborhoods for comparison. Yeah, Madison Park is the top line. 🙂 
The Charms of Madison Park:
A Natural Beauty: When looking at homes for sale in Madison Park, here is what you will love. The proximity to Lake Washington and a picturesque beachfront, Madison Park, provides an idyllic setting for nature lovers. Residents can enjoy leisurely walks along the lake, dip in the inviting waters during the warmer months, or relish breathtaking views of the water, city, and mountains year-round. 
Community Atmosphere: 
Madison Park embraces a strong sense of community. You feel like you are in a small town on a lake wrapped by Seattle, near everything that entails. The neighborhood's quaint commercial district on East Madison Street boasts an array of boutique shops, local restaurants, and cozy cafes. Residents gather for community events like the Madison Park Art Walk, outdoor movie nights, and the annual Madison Park Days, fostering a close-knit and welcoming atmosphere.
Parks and Recreation: 
Madison Park offers excellent opportunities for outdoor activities. The neighborhood is home to the lush Madison Park Arboretum, a botanical haven perfect for peaceful strolls and picnics. Tennis enthusiasts can take advantage of the public courts or Seattle Tennis Club, while boating enthusiasts can explore the lake from Madison Park Beach.
Considerations: 
Price Affordability: While the median home price in Madison Park may deter some, it is worth exploring various options within the neighborhood. Condos or townhouses could save you a bit of money if indulging in a single-family home is not in the cards for now. Lakefront neighborhoods are always expensive. Couple that with quiet, good location, and charming locally owned shops, and the price should not be much of a surprise. 
Traffic and Parking: 
Being a popular neighborhood, Madison Park can experience heavy traffic, particularly during peak hours and in the summer months. Parking availability may be limited to impossible, especially during busy weekends or events. However, if you live here, walk. It's lovely and flat, and Madison Park is not that big. You can walk! 
If traffic is bad, getting to work downtown or SLU can take some time, but it is still a shorter drive than most people suffer. Plus, you do not need to get on the freeway. If you call the Eastside your workplace, then good news. Madison Park is directly next to 520, and Eastside locations are a cakewalk.
Why Live in Madison Park: The Verdict
Madison Park combines natural beauty, a vibrant community, and a range of housing options, making it an enticing place to call home in Seattle. While the median home prices may challenge some, the lakefront location and charming shops are priceless. If you seek a serene retreat away from the bustling city while still enjoying its conveniences, Madison Park may be the neighborhood you've been dreaming of. 
CHAT WITH US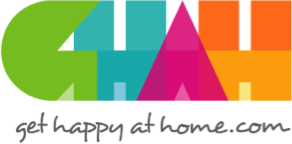 In everything that I do as your REALTOR®, I have one guiding principle in mind: To make certain that your home-buying or selling experience is a happy, successful, wonderful life experience! We build trust and security with our clients using knowledge and transparency.