When Matt sells your home for you, you can rest assured that your listing will receive the utmost care!
There will ALWAYS be:
Professional photos taken of your home.
A video tour.
Professional staging.
An individual website for the property.
The marketing will be consistent in all of its points. We will discover the reason for buyers to believe in this house, and we will make sure it carries through each piece of marketing. If you're not sure, Matt will help you to discover why your home is a great one.
Matt's job is to make your Happy Home AMAZING and to sell it for more money… which he has a track record of doing. 
Here's EXACTLY how Matt sells your Seattle home for more money:
---
Get Your Home Picture-Perfect
First, you will work together to ready the house by addressing any issues. Matt has the resources you need to accomplish most anything your house may need.
Matt's stagers come through and give your home the razzle-dazzle!
His cleaners come through and clean everything (including the windows!).
There will be fresh flowers on the counter, and candy on the table to keep buyers smiling.
Prepare Your Strategy
When it comes to marketing the property, Matt has a plan. It's important to first identify the strengths of your home, who will likely buy your home, and the most effective ways to speak to those buyers.
Matt will help you find a reason why buyers should and will love your home; all of your marketing will center around this reason. Matt doesn't just list features, but instead, he works to paint a picture of what it will be like to live life in your home. The goal is to drive emotional desires. He flatters the buyer's presumed "smart choice." He creates value through featured content so as not to sell, but to inspire. It's far more effective to give people a reason to love… and let them decide to buy. So many people are immune to being sold to these days.
You will also work together to identify the concerns that buyers will likely face when giving thought to purchasing your home. This includes the home itself, location, association, and reputation. Matt will confront those concerns in your marketing!
Matt suggests pre-inspecting your home. Known issues will cost you less; always be prepared to confront issues upfront. With enough time, Matt will figure out how to combat concerns in a thoughtful and thorough way.
Matt works to target the marketing to the buyer who is most likely to buy your home. He uses analytics from your click through data to push more money and energy to where the buyers are finding your home.
Prepare Your Marketing Materials 
Matt will use his unique online presence to help promote your home. Social media, your property website, YouTube, Zillow, and every other real estate search engine will be treated to your property's full HD video tours and professional HDR photography. Your home will shine brighter than the rest, and drive more people through your door. More people = more money.
Words can cost you money, and Matt knows the right ones to use to make your home stand out and appeal to buyers. Just like a dating profile, describing a home incorrectly will not lead to a "connection."
A picture is worth a thousand words… and what do those words say? Matt always uses professional photographers and HDR images. Photos are taken with precision and purpose.
Video tours are also essential, especially in this day and age in Seattle's hoppin' home market! A huge portion of Seattle's buyers are moving here from somewhere else, and therefore, they're shopping from a distance. Over and over again, buyers share with Matt that they wish more listings had a video tour to make it easier to shop for home. All of Matt's listings get a professional video tour that shows of that particular, unique home. Videos also elicit more emotion, which sells your home for more!
The goal is to create a circle of influence online. The more content, click throughs, and relative information provided, the more searchable your listing becomes! More data + more clicks + more people touring = more money.
Stay Informed & On Top of Offers
In an auction-style market, we can capitalize on our competitive nature.
Matt puts all the information about a home out there from the start; in this way, he works to eliminate concern with illumination. You want offers without any contingencies; contingencies will often cost you money. By putting the info in front of all buyers, you attract better buyers. Often they'll be compelled to forgo contingencies if relevant information is provided in advance.
Selecting the right offer is crucial! Matt's knowledge of lending, contract tells, buyer motives and knowing how to read in between the lines can save you thousands of dollars! One of the hardest things that can happen is going back on the market because the wrong offer was selected.
Matt makes sure that you plan your negotiation strategy ahead of time. Addressing potential concerns in advance helps to produce a cogent, concise narrative that will set any concerns at ease. 
It's Matt's job to stay on top of the buyer's progress, meet the appraiser at the property, send the appraiser value information to prevent a low appraisal, and keep on time with contingencies.
And finally…
Matt keeps staging in your home, and keeps your home clean right up until a few days prior to closing. This is just in case the buyers come back for a final look; you'll want the home to look the same as when they first fell in love with it!
All the while, Matt remembers that homes that elicit an emotional response sell for more. How do we make an emotional connection for people? Selling a home is a multi-faceted, psychological endeavor.
Emotion sells much more effectively than a feature list. Ask brands like Coke, Apple, or Starbucks—a reason to believe is more powerful than a sales pitch.
Want to chat? Contact me here!
CHAT WITH US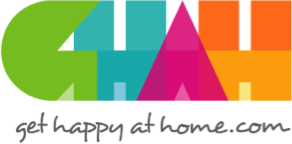 In everything that I do as your REALTOR®, I have one guiding principle in mind: To make certain that your home-buying or selling experience is a happy, successful, wonderful life experience! We build trust and security with our clients using knowledge and transparency.