Get Educated
How to Buy a Home in Seattle When Schools Matter
Matt Miner,
February 4, 2016
If you have kids, then finding the right school will most likely be a top priority for you when you're on the hunt for your next home and neighborhood.
How do you know if a neighborhood you're looking at has a "good" school?
In addition to checking out GreatSchools.org for information, there are a few things I recommend doing before you make a decision about a school.
Here are 3 important things to keep in mind when you're looking for the right school:
I really caution you to not just look at the score of the school. Sometimes, a school might be awesome, but their official ratings might not be that great. Sometimes, a highly rated school might not be the right fit for your family. The score that a school has all too often does NOT tell the whole story. Sometimes you might see a school that is rated a 5, but the year before was rated a 3, and the year before was rated a 2. Where is the school headed?
I encourage you to go to school open houses and SEE what you like about being in the school. Talk to a few teachers, talk to some parents, walk the hallways and get a 'feel' for the school.
Every kid is different! It's important to consider: How's your kid going to work in this school? What's your kid's personality, and do you see it 'working' well in the school's environment? How do they learn? Does the school have programs that will help your child thrive?
I've found that typically, people will come to me with an idea of where the "good" schools are. People will want to be in Queen Anne because many of the schools are rated well, but not many people will know that Beacon Hill and Woodland Park have great schools, too!
Take Eric and Bethenny for example: They have 2 kids, need a good elementary school, and their budget is $700,000 for a new home. They were struggling because they wanted to live in the core Seattle neighborhoods—specifically Queen Anne—but the homes there were just more money than they could afford. We figured out what actually makes a good elementary school for them, and we found several alternatives to living in Queen Anne including Green Lake, Wedgewood, Woodland Park, Ravenna, Ballard, University District, Bryant, and more!
Would you like to learn more about these neighborhoods? Contact me here!
CHAT WITH US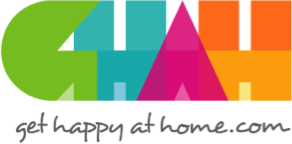 In everything that I do as your REALTOR®, I have one guiding principle in mind: To make certain that your home-buying or selling experience is a happy, successful, wonderful life experience! We build trust and security with our clients using knowledge and transparency.