You may have to kiss a lot of frogs before you find your Prince Charming. 
The same is true for finding your dream house. All of our home buyer clients are looking for love. But how do you know when you've found true love? How can you be confident that you're ready to make a major commitment? 
---
How to Fall in Love With a Home (With Confidence!)
Finding the right home for you is a lot like dating and falling in love. Here are my 4 tips for buying a home with confidence: 
Step 1: Work with the best real estate agent. (First dates are important!) 
I might be a bit biased, but this step really is incredibly important and the key to your success. When you buy a home, you're exposing yourself emotionally and financially. (This is when you know things are starting to get more serious!) There is a lot of vulnerability in falling in love with a house and deciding to buy it. Because of this, there needs to be an extreme level of trust in your real estate agent. 
Now, how do you build that trust? Many of our relationships with our clients begin because one of our past clients has referred someone new to us. If you have a friend recommend an agent to you, be sure to ask them why. What did they love about their agent? Why are they recommending them? Then, you should also look up the agent you have in mind. What's their track record? What can you learn from their marketing? What types of reviews have past clients left them? 
In our experience, another important moment in building trust happens at that first sit-down meeting. We go over what your wants and needs are in a home. And of course, at this point, you're not obligated to work with us (or any real estate agent, for that matter). This first meeting is a great way to find out if we want to work with each other. It's a lot like a first date! 
Then, on our second date, we are going to go look at houses in person. At this point, we aren't even necessarily looking at homes you want to buy. We're seeing what's out there, and we're getting a sense of what you actually like and don't like in person. 
Then closing day is like meeting the parents. Hah! 
---
Step 2: You need to find an excellent lender you also have confidence in. 
Like I mentioned in Step 1, buying a home means you will be exposing yourself financially. You will be showing your lender everything. All of your money. 
It's so important to know that your lender is going to advocate for you from a financial perspective. Finding a lender with a good interest rate is NOT the end all, be all. The lender you choose in the end should have fantastic customer service, AND have a good interest rate. This is a winning combo. If these puzzle pieces are in place… This relationship could work out! 
Now, how do you find a great lender? As a team, we spend a lot of time vetting lenders. We are always checking to see who has aggressive interest rates, and who is doing what. Our team does not refer clients to people who will do you wrong and break your heart. (After all, we want that deal to close, too!) Many of our lenders are professionals we've known and worked with for years. So we'll know if you're a perfect fit! 
---
Step 3: You need to go neighborhood dating. 
A big part of falling in love with a home is falling in love with the neighborhood. 
For many years now, our team has really emphasized the idea of "neighborhood dating." Oftentimes, people will have their heart set on a specific neighborhood or micro-neighborhood. But once we get out and start touring houses and learning more about each nuanced area, sometimes their opinion changes. It's one thing to sit at home checking out hot singles in your area (errr—I mean, neighborhoods), and it's another to really put yourself out there! Here are a few quick tips for neighborhood dating: 
– Take a stroll through the neighborhood. What does it sound like? Can you imagine taking your dog for a walk here? Do you like the vibe? 
– Go to the grocery store. What types of grocery stores are around? Are there small co-ops, or large chain stores? Do you want to be able to walk to the store, or is driving ok? On this note, check out the farmers market if there is one. 
– Check out the coffeeshops. Is Starbucks cool with you, or would you prefer having an independent coffee roaster nearby? Do you like having a late-night cafe to work at? (And, if so—is it mostly students, or work-from-home types? Do you care?) 
– What is the commuting situation actually like? Looking at a commute on Google Maps is one thing, but actually doing a commute can be an entirely different affair. What is traffic like during the time of day you'd actually be driving? How crowded is the bus at that time of day? 
These are just a few ideas as to how to get a *real* sense of a neighborhood. 
---
Step 4: Touring many, many homes will help you gain confidence in your decision. (Aka go speed dating! Get out there and mingle!) 
Remember how we started this blog? You may have to kiss a lot of frogs to find your Prince Charming. And the same is true for finding the perfect house for you. 
Going through OUR process of educational home tours is essential. In the first 2-3 home tour sessions we go on, we are casting a wide net. We are looking at many different homes that fit parts of your criteria. This process is to educate both of us: We're learning more about what will actually make you happy, and what is going to check the boxes on your home-sweet-home checklist. And you're learning more about what actually matters to you in a home, and what you're willing to compromise on. In any relationship, there's always some compromise. You can also do plenty of research online—it never hurts to look at houses online. This, along with touring homes in person, will give you a realistic sense of what is out there and what you can afford. 
Many of our clients come to us wanting one thing, only to discover for themselves that they wanted something different. Sometimes, someone will want a charming 3-bedroom Craftsman in Fremont. And after home tours, they fall in love with a sleek and swanky modern home in Columbia City. 
The more homes you see, the more you will start to narrow your scope. And because you've done all of this preliminary work, you will KNOW when you're found the right house. You will fall in love, and once you find THE ONE, you won't question it. 
XO!
CHAT WITH US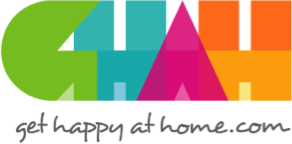 In everything that I do as your REALTOR®, I have one guiding principle in mind: To make certain that your home-buying or selling experience is a happy, successful, wonderful life experience! We build trust and security with our clients using knowledge and transparency.