Get Educated
How to Make An Offer On Your Happy Home in Seattle (+ Matt's Winning Strategy)
Matt Miner,
June 28, 2016
Once we've found your happy home and you're ready to become a happy homeowner, we need to talk strategy.
What's next? What can we do to ensure you have a happy experience?
If you're happy home is a…
Regular House: We will need to analyze the house for condition, utility, and appeal. We combine that information with what the market conditions currently are, and I will estimate what an acceptable range in price is for the home.
Estate Sale: With any type of estate sale, you're buying as is. The bulk of the negotiation if going to happen during the inspection, and if there's something you would like to negotiate, we ask for money, not repairs.
New Construction: We will review all of the builder documents, and discuss any modifications we're allowed to make prior to the building's completion. With new construction, you do not make your offer contingent on inspection; however, you do have an inspection after completion. The builder is usually obligated to make repairs. Simply use the inspection (and some blue tape!) to point out what we want taken care of, and the builder will usually repair everything within the next few months. We also do not typically negotiate price, but rather concessions.
Multiple Offer Situation: The big thing to remember with this is that we typically have one week, and often cannot have any contingencies. This means that in this week, we have to prepare and make sure that we are safe to buy this home without any contingencies. This includes pre-inspections, making sure your loan is approved (NOT just pre-approved), and running a comprehensive comparable analysis with a suggested offer range. Throughout this, I'm constantly analyzing traffic, activity, and listing agent feedback to decide what will be necessary to win. Before offering, we sit down and discuss your risks, rewards, and make sure that you'll be happy with this home! And then… we submit our offer, and rest assured knowing that we did what it takes to win.
Short Sale & Foreclosures: In Seattle, these aren't as common anymore, but they can still represent a good deal. Just be prepared to wait and be patient, as these deals are slower.
---
What to Expect Next
At the start of the buying process, I will have gone over the purchase and sale contract with you so you're aware of the contingencies and what we're doing long before we actually offer. Not only does this help to keep you informed, but it allows us to act more quickly if we need to.
My goal is to make sure that none of this is confusing when the time comes for us to offer. I want to eliminate unknowns, and ensure that the whole process stays happy! I want to this to be easy for you. 
Before We Write the Offer… Here Are The Things We Need To Know
Offer amount using data I will provide.
How much earnest money you should put down (I will help you determine what is necessary).
When your perfect closing date is.
How you will be financing (down payment, etc.).
Whether or not we're able to get seller concessions, and if so, what we would like to shoot for.
Want to chat? Contact me here!
CHAT WITH US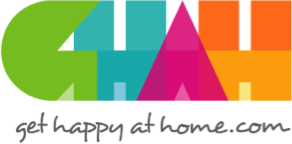 In everything that I do as your REALTOR®, I have one guiding principle in mind: To make certain that your home-buying or selling experience is a happy, successful, wonderful life experience! We build trust and security with our clients using knowledge and transparency.