Get Educated
How To Search For Your Happy Home
Matt Miner,
June 17, 2016
When you begin searching for a home, setting you up for success is my top priority.
When my clients and I first meet, I ask a lot of questions about your search: What do you need? What do you want? During this process, I will throw different scenarios your way so that I can really, truly start to understand what you're looking for. And, most importantly, I listen! 
I will begin monitoring and sending listings to you immediately, and throughout this process, I keep tabs on how the market shifts and changes, and how that might impact your situation. I know the buildings, homes and neighborhoods of Seattle, and I am ready to give you my honest thoughts and opinions.
What should you, the buyer, be doing? 
Working together will be key to finding you your dream happy home! Here are some things you should do and keep in mind as we work together:
Do online searches for homes, and make time to tour and look at houses with me. Call me and send me homes that you like.
The search process is like a funnel: As you move along, I will adjust the search, and we are constantly evolving together! 
Always stay on top of the listings that I send you—in the competitive Seattle market, sometimes we only have a week to act. If you see something you like, get out there and see it right away!
Keep in mind that finding a new home can be like a job. It's important to dedicate a serious amount of time to it. 
During this time, I will also help you make sure that you are fully approved so you'll be ready to put in an offer when the time comes. For competitive reasons, it's important to get this squared away ASAP.
Not sure where to start? Here are some tips on where to do your online search:
Want to learn more about what it's like to buy a home with me?
CHAT WITH US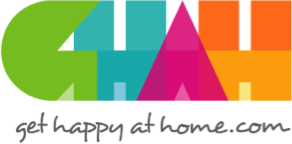 In everything that I do as your REALTOR®, I have one guiding principle in mind: To make certain that your home-buying or selling experience is a happy, successful, wonderful life experience! We build trust and security with our clients using knowledge and transparency.