Puyallup
How to Spend a Day in Cute & Charming Downtown Puyallup
Matt Miner,
September 7, 2019
In a lot of ways, venturing into historic Downtown Puyallup is like stepping back in time—you'll find old buildings that have been converted for modern day use, the same streets that people used over a century ago, and the Meeker Mansion (home to Ezra Meeker, a Puyallup pioneer). 
Here's how to spend a day in this sweet suburb:
Start out the day at Anthem Coffee, a popular spot where all the cool kids in Puyallup get their coffee. Anthem has a few other locations now, but the spot in Downtown Puyallup was their first. You can even take your coffee to go and walk around the neighboring park. 
View this post on Instagram
If you want something a bit heartier than the treats at Anthem, head to Crockett's Public House for a full breakfast menu. They do every meal of the day well, and were even featured on Diners Drive-ins & Dives.
View this post on Instagram
If it's a Saturday and the right time of year (between April and October), head to the Puyallup Farmers Market at Pioneer Park and Pavillion, the center of Downtown Puyallup. This isn't some small farmers market—this is really more of a street festival, and there's tons to choose from whether you're on the hunt for fresh produce and flowers, want to find a locally handcrafted gift, or just want to enjoy a delicious snack from one of the food vendors while your kiddos play on the playground. 
View this post on Instagram
When it's time for lunch (if you have room after the market…) Powerhouse Restaurant & Brewery has an extensive menu and an impressive beer selection—in fact, they brew all of their own beer right there. The building itself is pretty neat as well—it was built in 1907 for the Puget Sound Electric Railroad. In 1994 an architect bought the building and renovated it so we can all enjoy it while we sip on our craft beers! Hopefully a train comes by while you're enjoying your meal so you can see an electrical current travel up the Jacobs Ladder inside the restaurant. 
View this post on Instagram
In the afternoon, head to the Meeker Mansion for some local history. Completed in 1890, the Meeker Mansion still stands and is a must-visit spot for anyone who loves the opportunity to see an old historic home. 
View this post on Instagram
After touring the mansion, you might just be in the mood to check out some of Puyallup's treasures in the antique district. You'll find anything and everything in one of the many shops, and you can park in one spot and easily walk to all of them. 
View this post on Instagram
When you've worked up an appetite again, head to Trackside Pizza, a Downtown Puyallup staple. (And if you happen to be there before dinnertime, they've got daily happy hours AND all-you-can-eat deals around lunchtime.) 
View this post on Instagram
---
We have a new Puyallup home listing that's just a 5-minute drive Puyallup's super cute downtown area! Click here to see all photos + info. 
CHAT WITH US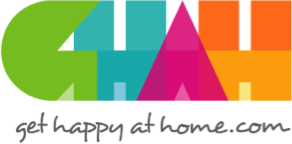 In everything that I do as your REALTOR®, I have one guiding principle in mind: To make certain that your home-buying or selling experience is a happy, successful, wonderful life experience! We build trust and security with our clients using knowledge and transparency.