My team and I are always keeping a close eye on the market, but even more so this winter as Seattle's market shifts. What will happen this spring and in the rest of 2023? How can savvy buyers and sellers time the market this year? 
Using the latest data, our work with buyers and seller clients, and a crystal ball (ha!), we're sharing the advice we're giving our clients on how to buy or sell at the best possible time. Keep reading for the details on how to time the 2023 real estate market in Seattle!
---
How to Time the 2023 Real Estate Market in Seattle as a Seller 
Over the holidays, the Seattle area had incredibly low inventory. There were just not many homes to choose from. As a result, there are a bunch of buyers from last year still waiting to buy. And now, as we head into spring, even more buyers are entering the market. 
When to sell your home depends on your financial situation. Do you need to sell to buy your next home? 
The Best Time to Sell Different Home Types in 2023
When should I sell my single-family home in Seattle in 2023? 
The year is pretty open for selling single-family homes. These homes are always in demand in Seattle. Sell your single-family home anytime it makes sense for you this year. If your goal is to garner multiple offers, now may be the best time because inventory is still very low and buyers are chomping at the bit. 
When should I sell my townhouse in Seattle in 2023? 
You have flexibility on when you sell your townhome. However, we would lean towards waiting until Q2. We'd wait for the market to build back up a bit, which will provide us more information about market conditions. 
When should I sell my condo in Seattle in 2023? 
This one depends on your goals. The biggest question we are asking clients right now is this: What is your endgame? Are you trying to sell to make money, or are you selling because you want to buy something else? 
Condos are selling more slowly right now, but if your goal is to buy something bigger and more expensive, now is a good time to sell to buy. Cut your losses and take advantage of our slower market to "move up." Buyers can finally be more picky, and you have a better chance of actually winning a home. But know this: When you go to sell your condo, it's more important than ever that it is prepped to perfection and that your real estate agent has a robust marketing plan. Standing out online and getting people in the door is harder than ever for condos. 
---
How to Time the 2023 Real Estate Market in Seattle as a Buyer 
At the end of 2022, our market had pretttttty low inventory. There just were not enough homes to choose from, so many buyers waited. Now, as we approach spring in 2023, we have even more buyers entering the market, in addition to buyers waiting from 2022. So as soon as interest rates start to go down, the floodgates will open and we're going to see a ton of buyers enter the market. This will mean more competition for homes, buyers will have less negotiating power, and home prices will start to go up again. Also: You do not need a 20% downpayment to buy a home right now! 
Long story short: Buyers should begin their home searches now. The earlier you start, the better. But keep reading to learn about the nuances of buying each home type this year. 
The Best Time to Buy Different Home Types in 2023
When should I buy a single-family home in Seattle in 2023? 
Now is the time to buy single-family homes in Seattle. In general, the most prioritized/highly desired type of home in Seattle are single-family homes. These homes will be the first to start appreciating as the year goes on, and there will be more and more competition, too. Buyers are starting to accept that they can't wait for interest rates to go down, and they need to move on. The reality is that these are the new rates moving forward, for an extended period of time. Buyers will be back with renewed energy early this year, and we'll start to see a ripple effect. So if you want to own a home, why wait? 
When should I buy a townhouse home in Seattle in 2023? 
If you've got your eye on buying a townhome this year, you can still wait a few more months. To put it plainly: Townhouse inventory in Seattle sucks right now! Many of the townhomes that are available are not great. At the same time, townhouse buyers are still paying a premium for new construction; new townhomes in places like Queen Anne, Fremont, and Central District are still around $1 million, and most are solid, livable townhomes. New construction doesn't slow at the same rate as resale townhomes, because of the timeline of when the homes started being built.
(And, in about a year and a half from now, we'll see a lot less new construction townhouse inventory, because of the way the real estate market is right now, many builders were cautious at the end of last year and paused projects but we haven't seen the ripple effect just yet.)
If you do want to buy a townhome right now, though, there are opportunities for closing credits and there are even price drops happening on less appealing units. You can still get "a deal"! 
When should I buy a condo home in Seattle in 2023? 
Find a condo you love, and figure out how to get it done! Right now, condos are selling for under asking and they're sitting on the market. If you want to buy a condo, don't feel pressure to move quickly. They are not appreciating rapidly, and are just kind of level right now. So if you find the perfect condo for you, it's a great time to take action. 
---
Whether you are planning to buy or sell in 2023, my #1 recommendation is to reach out to a real estate agent sooner than later.
You'll want to get a better understanding of the market at the moment, and do all of the preliminary work so you'll be ready to pounce when the time is right! Get your financing prepped, gain a clear understanding of what you can afford, and learn everything you need to in order to make the smartest decision possible ASAP! 
If you have a question about timing the 2023, I'm happy to chat. You can reach out to me here! 
CHAT WITH US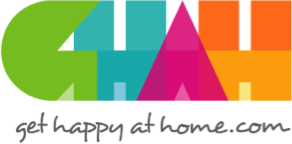 In everything that I do as your REALTOR®, I have one guiding principle in mind: To make certain that your home-buying or selling experience is a happy, successful, wonderful life experience! We build trust and security with our clients using knowledge and transparency.