We have long predicted that Seattle's real estate market would level out at some point.
In reality, it seems to be happening a year earlier than we thought (Matt predicted it would happen in 2019). While things are still early and we're still closely watching the market, the leveling out appears to be happening now.
We're convinced that a lot of this is being driven by geopolitical issues. Property taxes and the head tax have played a role, but these things aren't big enough to cause this much of a change. We really believe that Trump and his administration's actions and policies are the culprit of the leveling out.
We live in a liberal city with many immigrants from all over the world, and there is some new hesitation to buying a home. Many people with H-1B visas are really starting to wonder whether or not this is the country they want to live in. People with H-1B visas not only make up many of our Get Happy at Home clients, but they also make up a significant amount of the people who are (or rather, have been) buying homes in Seattle. Trade wars are also playing a part; people just aren't sure what's going to happen next in the world. 
Before we delve into things, keep in mind that this blog post isn't meant to scare anyone. Things are just starting to feel like a normal market instead of a hyper-inflated one, and honestly, everyone has been hoping that things would eventually level out. If you just bought a home, don't be concerned; prices are still going up. We've just observed some shifts since the end of April and beginning of May 2018; it could just be a hiccup, but it could also be the start of a transition. After all, it's been a complete sellers' market for 5-6 years now.
Get Ready for More Inventory
As a result of things slowing down, we are seeing more inventory (great for buyers!). Interest rates have gone up, and we think there's a contingent of buyers who are pausing, as well as people who have buyers fatigue and just a negative overall impression of what's happening in our local market. However, people are still buying—people are still having kids and needing to move, they're sick of spending money on rent, and it still makes sense to buy.
The NW Multiple Listing Service shows a 5.2% increase in the number of active listings system-wide, coupled an 8.2% decrease in pending sales and closed sales are down .07% compared to last year. Though the market is evening out between buyers and sellers, prices are still up 10% from a year ago. What does this all mean… Buyers have hit the pause button. People are still moving here in droves so this doesn't make sense and is why we are chalking this up to election season and rising tensions and fear. This also happened to our market when Trump was elected. Things are worse now and again, Seattle is a liberal city with liberal people. We are all WORRIED! I will be looking to see how the mid-terms go and for signs of a pick up in the market if things go blue as I pray they will! Prices escalated DRAMATICALLY at the start of 2018. Median home prices flew up at one of the fastest rates we've seen. This could have helped push our market to a slow down when paired with Geopolitical instability caused by Trumps crazy policies.
At the same time, many people are wanting to sell this year. And, keep in mind, more inventory is not the end of the world; it's actually nice! More inventory also means that we've had to change our listing strategy as of May 2018. Now instead of trying to get multiple offers with a lower list price, we're pricing listings to be slightly above the price you'd maybe expect to get. For example, with one of our recent listings, we listed for more than we thought we would realistically get, and it turned out that the wiggle room was necessary.
This also means that homes are sitting on the market longer. Gone are the days of just throwing your house up on the market and having it sell right away. Last year, if someone had a serious fixer upper and put it on the market, it would have sold for a ton of money; this year, it won't. This means that more prep work needs to go into your house, and you need to make sure your marketing is spot on. You want your home to stand out in the market so your home is the one that sells.
Stay Calm; Leveling Out Does Not = Decline
Homes are still selling and prices are not going down, so everyone needs to stay calm. We're still seeing homes sell for maybe a little over asking, but not a ton. We're not having to prep buyers to go $200k over asking, but maybe $20k instead. As a buyer, you still need to be prepared to escalate and you still need to be prepared to write a good offer, because it still happens regularly. But you can also be more patient; with more inventory, you can know that another house will come along.
Buyers Need To Be Smarter
If you're a buyer, you need to be extra conscientious of what you're buying and where. Some places (like Queen Anne for example) have slowed down a bit in terms of appreciation, but Seattle's south end is still insane. Things are still cheaper here than in the rest of the city, and people love the close proximity to Downtown. The city is still equalizing, and the south end will keep going up until it makes sense in the larger context of Seattle's other neighborhoods. Things might not increase 20% like they did last year, but we'll still see something like a 10-15% increase depending on the neighborhood. South Seattle still seems to be the hottest markets.
Reality Check Overview
Home prices have not gone down.
Price homes for what you'd actually be happy selling them for—not to inspire a bidding war.
Expect a 2-week market time for listings (which is still half the time of a regular market).
In 2008 it took 6 months for a home to sell.
In 2012 it took 45 days for a home to sell.
As a team, we've been here before. Records of homes selling for 125% over list price are a thing of the past now. If you hear real estate agents talking about their overages, it's not something we're going to be talking about much anymore. We're just turning into a normal market. Everyone needs to adjust their expectations, and of course, we'll keep you updated!
CHAT WITH US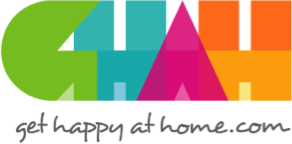 In everything that I do as your REALTOR®, I have one guiding principle in mind: To make certain that your home-buying or selling experience is a happy, successful, wonderful life experience! We build trust and security with our clients using knowledge and transparency.