Get Educated & Home Remodels
Is Your Home Not Selling Because of Seattle's Market… Or Is It Your House?
Matt Miner,
February 22, 2023
Why are there some homes in Seattle that just aren't selling right now? After all, the low inventory has been an issue for several months at this point. Despite higher rates, there are still buyers who are chomping at the bit to buy homes. 
So why are some homes continuing to sit on the market, week after week? Seattle area homes that are not selling often have 3 things that are preventing them from selling: 
1. Homes not selling are dated. 
2. Homes not selling are poorly represented.
3. Homes not selling have some kind of obsolescence that should have been taken care of prior to listing. 
Keep reading for more info on what I mean by each of these 3 points! 
1. Homes that aren't selling are dated. 
Even in a hot market, dated homes sell for a significantly lower amount of money than a home that has been refreshed or remodeled. Of course, there is a fine line of how much you should spend on a refresh vs. how much return you'll get. (This is where we come in—both as real estate agents and as home contractors, we know what updates you can make to maximize your ROI.) 
Now, why exactly are dated homes not selling? The big reason has to do with the average age of a Seattle homebuyer. Oftentimes these buyers are younger professionals (tech professionals especially) who are making plenty of money, work too much, and don't want to spend their previous free time updating their home or inheriting deferred maintenance. These buyers typically have more money than time. 
When you refresh your home, you have to be careful, though. It matters how it's done. Think of how a brand new condo or home looks right now. Well, this is what new buyers are expecting. And this is good news for sellers—these finishes are not very personalized or extravagant, but they are NEW. 
So how do you know if something is dated? Home finishes have a 25-year life. When you make an update today, expect it to be worth $0 in 25 years. (In our experience, though, we often see younger buyers give ZERO value to homes that are even 15 years out of date.) Some finishes and updates translate well into the future, but many don't. This is especially true for home design that was popular in the mid-2000s. Often with homes built (or updated) during this era, we find a lot of browns, oranges, granite, old appliances, etc. These things are definitely "out" right now and a surefire way to make sure your home looks dated. 
Does this mean you have to do a full remodel when you sell? Not necessarily. Some homes are easy to remodel, but you must do it with a scalpel, as we say. Be strategic about the updates you make to yield the best return on your investment when you sell your home. Let's say your kitchen has shaker cabinets. If they're in good shape, we may be able to just paint them and add new hardware. And maybe your kitchen is dated but doesn't require a total remodel—we may be able to transform it into what buyers want by refreshing the counters, cabinets, hardware, lighting, backsplash, and appliances. 
Now, as real estate agents, we absolutely love helping our buyers find the dated home. Why? Because to us, if only simple corrections are needed for our buyers to love the home, then the home represents a good value. We can help our clients envision what others cannot. Do YOU want your listing to be a value? (No!) 
Helping our seller clients update their home is our specialty. When we view any home, we put on our "Joe Buyer" cap and think about how potential buyers would view the home. And, it's a process that is easy for us—we are constantly working with buyers and know exactly what's on their minds. From here, we make a list of things that should be changed. We've been doing this for 17 years. If you would like to see a few of our home remodel projects we've done, head to the "Projects" page at HappyatHomeContracting.com.
2. Homes that aren't selling are poorly represented both online and in person. 
In a real estate market that seems to be weaker than usual (which is where Seattle is now), it can be very tempting for agents not to spend as much on the listing. We're seeing plenty of agents slap a listing on the market, praying to the real estate gods that somehow it will successfully sell. However, it is more important than ever to make sure that your house is the one that stands out. 
Over the past 7-8 months so do, we're obsessed that when homes are dialed-in, staged, and smells new (which means fresh paint/carpet/floor refinish), it's still selling within a week for multiple offers. So this can certainly still happen despite all of the negative news headlines you might see. And in fact, if you're been keeping your eye on listings on Zillow or Redfin, you're seeing this for yourself. 
Homes need to look good online first. This means impeccable home prep, stylish staging, beautiful photos and video tour, and an overall high-quality representation online. Only then will buyers want to see the home in person. This is more critical than ever. Anything would sell in the past, but those days are gone. 
You can be sure that we are doing all of these things so our clients' listings sell in a timely manner and for the highest price possible! 
3. Homes that aren't selling have some kind of obsolescence. 
In the last several years, homebuyers were happy to inherit your deferred maintenance because they just wanted a home. But now, if your roof needs to be replaced, if your exterior paint is at the end of its life, if your electrical panel is a fire hazard… your home's not going to sell, OR it's not going to sell for as much as it could have. 
Anything that's broken needs to be solved. Buyers have more time to search for homes now. This means that they will find these issues, and you will be expected to pay for them. 
(At the same time, keep in mind that some things about your home won't be able to be fixed. If your home is on a busy road or a weird lot, for example, this can't be remedied. For these homes, you should wait to sell until the market picks up. Homes with these challenges really only do well when the market is crazy!) 
***
Keep in mind that homebuyers are weary right now. They're not in a hurry to make an offer. And they're often not competing—especially on a home that's dated, has some type of obsolescence, and is poorly represented. 
CHAT WITH US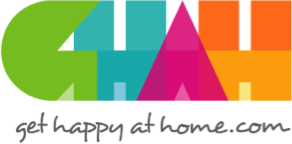 In everything that I do as your REALTOR®, I have one guiding principle in mind: To make certain that your home-buying or selling experience is a happy, successful, wonderful life experience! We build trust and security with our clients using knowledge and transparency.