Get Educated
Matt Miner Dishes: Is Your Realtor Your Doing These 5 Really, Really Important Things?
Matt Miner,
September 11, 2015
Ok, I know there are dozens of articles out there about "What Makes a Good Real Estate Agent," but of course, I have my own reasons and wanted to weigh in!
Especially if you're a first-time buyer, you might not know exactly what to expect from a Realtor, so this is a great place for you to get started in figuring out what you want from your agent.
1. Your Realtor should be your #1 advocate. For Buyers AND Sellers: Everything kind of stems off of this one, and it might seem obvious. But really: your agent is working for you and should be trying to make you happy! They need to help protect you from making a bad decision. They should not be pressuring you, ever, to buy anything. And when you finally walk into a place that you fall in love with and have to have, your agent's job is to make sure you get it.
2. Your Realtor needs to set expectations. For Buyers AND Sellers: Working with a Realtor includes so much more than just touring homes. In fact, before you ever look at homes, they should be talking to you about finances, the multiple offer process, and helping you understand what to expect with the whole buying/selling process. It can be complicated and confusing at times, and they should be walking you through what to expect and thinking a few steps ahead. If none of that is going on and you're just looking at houses, then there's a huge piece of the puzzle missing.
3. Your Realtor should be making your home look awesome online; fabulous online presence is critical. (This can even help you make more money.) Did you know that sometimes houses will sell FOR LESS because the home listing photos were awful? And sometimes, it can prolong a house's time on the market. Sometimes I'll see a listing that's been up for awhile ("Weird, this one has been listed for 50 days…") and click on it only to realize, well no wonder: the photos show cats everywhere, oh look, someone took an iPhone photo and there's dirty laundry in the corner. That's not going to sell your home!For Sellers: If your Realtor is sending someone out to take photos of your home with an iPhone, then that is definitely a red flag that you need to find another agent. The way that your house is presented online is super important. These days, that's where everyone is looking—90% of home buyers find their home online! The pictures of your home need to stop people in their tracks when they're scrolling through hundreds of homes.
4. Your Realtor shouldn't have to submit more than 3 offers for you before you WIN. For Buyers: If you and your agent have submitted 10 offers on homes and you're not winning any, then you should probably look into why that is. Is your agent giving you accurate offering advice? Are you being competitive enough? You should be questioning why you're not winning these offers.With many homes these days receiving multiple offers, submitting an offer that's compelling and will win you the home is a big challenge. If you've put in 5 or 6 offers and you're still not winning, it might be time to find a new Realtor. Most of my clients only submit 2 offers before they get the house, and frequently it will only take 1 offer for them to get what they want.
5. Your Realtor needs to have that special "Realtor sixth sense." (Let me elaborate…) For Buyers: There are some things your agent should just know in their gut, and that comes from experience and knowledge of the neighborhood, market, etc. If they don't have that special "sixth sense," you're going to lose a lot of offers!
Let me show you what I mean: One time, my client wanted to buy a home in Beacon Hill. I knew it wasn't going to be too competitive so we wouldn't have to do anything drastic. However, the home they wanted in Ravenna was going to be very competitive: I knew we'd need a tight financing contingency, I would need to write a very clean offer, and of course, expect that there would be other offers as well.
If you're a good agent, you can go into a house and just *KNOW* if the house is going to go for more. So you take that into consideration, and you write your contract differently.
---
Would you like to chat with Matt? You can email him at mattminer@cbba.com or give him a call at (206) 353-0169!
CHAT WITH US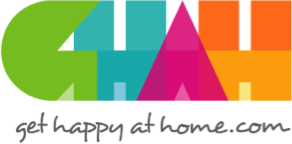 In everything that I do as your REALTOR®, I have one guiding principle in mind: To make certain that your home-buying or selling experience is a happy, successful, wonderful life experience! We build trust and security with our clients using knowledge and transparency.