Many of our Happy Homebuyer clients who are searching for a townhouse in Seattle are looking for a dwelling that's truly special. Of course, they usually want a townhouse in a great location, but they also want a townhouse that offers something unique when it comes to the design. 
Townhomes offer all kinds of opportunities for captivating architecture, but there are a ton of townhouses out there that are just too "cookie cutter" for a lot of our clients. It can be a challenge to find a townhouse that's not super narrow; a lot of townhouse layouts are really boxy and don't make great use of all of the square footage. This can mean there are some awkward and even unusable spaces, or maybe there's a room that ends up feeling like wasted space. 
Anyway. A lot of our clients are willing to wait for the right townhome to come along. If you're interested in a townhouse, we'd encourage you to spend some time thinking about what design elements are important to you. 
Do you want something that's simply modern? By this, we are referring to a townhouse that has a little more of a classic layout. This will typically mean 3 separate levels with clear differentiation. Maybe there's something unique about it, like a striking staircase or a big wall of windows. 
Or, are you searching for a townhome that is *truly* modern? By this, we are referring to design that is bold, dramatic, and maybe even kind of "out there."  It's something that is truly memorable, and they often create the best use of the square footage, but it offers an impressive element or focal point to your home. This is also often something that you can't really put a logical dollar amount on, but it has that "cool factor" that makes your heart go pitter patter! 
Now, this type of design isn't for everyone. "Truly modern" townhomes might not offer all of the more conventional spaces you're looking for. For example, our latest townhome listing in Capitol Hill (pictured below) has some truly modern features in it, including a spectacular open floor-to-ceiling space that flows from the ground level all the way to the roof. It is absolutely stunning, but it also means that the primary suite on the third level is technically lofted. Again, this might not be for everyone, but for those who have a desire for captivating design, it could be just the thing you're looking for! 
We've been seeing more and more townhomes incorporate some interesting design elements, because these are the things that pull people in. Eye-catching brick exteriors, super high-end/modern kitchens, amazing walls of windows… buyers are attracted to these standout features!
Our latest townhome listing in Capitol Hill is built by gProjects and is replete with captivating architectural details. Click here to see all of this Capitol Hill townhome's photos + details! 
CHAT WITH US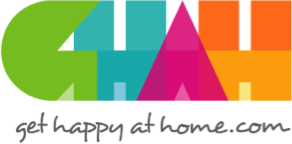 In everything that I do as your REALTOR®, I have one guiding principle in mind: To make certain that your home-buying or selling experience is a happy, successful, wonderful life experience! We build trust and security with our clients using knowledge and transparency.