Get Educated
Navigating Washington State Home Builders: Let's discuss Reputations and Key Considerations for Homebuyers.
Matt Miner,
June 19, 2023
Okay, this is a long post, but hopefully helpful. Many of my clients are having baby's and looking for larger homes in good school districts. New construction is an attractive option with the preceived notion of lower maintaince while they chase after their new family additions. 
Finding a reputable builder is important and challenging when buying a home in Washington State. With a still thriving real estate market, it's important to research builders' reputations and consider crucial factors before deciding. In this post, we will delve into the reputations of various builders in Washington State and highlight key considerations for homebuyers.
Most of these more prominent builders work outside Seattle, primarily in places like Kirkland, Bellevue, Issaquah, Kenmore, and Bothell. Seattle has another set of issues that I will cover in another blog. 
Builders with Excellent Reputations: 
Toll Brothers: Toll Brothers has earned a solid reputation for their high-quality craftsmanship, attention to detail, and exceptional customer service. They offer a diverse range of floor plans and customization options, catering to different lifestyles and preferences. More importantly, perhaps they stand behind their products and care about their reputation. Toll Brothers have been accommodating and easy to work with when we have quality issues before closing. They take care of the home and take care to protect their reputation in Washington. 
Quadrant Homes: Known for their sustainable practices and innovative designs, Quadrant Homes focuses on energy efficiency, environmentally friendly materials, and thoughtful community planning. They are an excellent choice for eco-conscious buyers. I've sold many Quadrant homes and found that when we inspect the home before closing and ask for repairs, Quadrant is easy to work with and takes care of my clients. 
Pulte Homes: Pulte Homes is highly regarded for their customer care and wide range of customizable home options. With a strong track record of customer satisfaction, they have become a popular choice among homebuyers in Washington.
Polygon Homes: Polygon Homes have gained recognition for their quality construction and attention to detail. They offer innovative designs and sustainable building practices, making them an attractive option for buyers seeking well-crafted homes in desirable locations. I've liked working with Polygon Homes. Their homes could have been more stylish when I was a younger agent. Polygon focused on square footage in low-cost areas of the houses, like bedrooms and closets, but the homes seemed well put together. Later in my career, they stopped building unstylish homes and started making smaller, more interesting, modern ones. 
Builders with Questionable Reputations:
D.R. Horton: As one of the largest builders in the nation, D.R. Horton's reputation in Washington State varies. While some buyers appreciate their affordability and efficient construction, others have expressed concerns about construction quality and post-sale customer service. Thorough research and seeking references are advisable before considering a home from this builder.
Richmond American Homes: Richmond American Homes offer a variety of home designs and floor plans, but their reputation in Washington State could be better. Some buyers have reported construction delays and quality issues. Potential buyers must conduct due diligence and thoroughly inspect homes built by this company. My team has not worked with Richmond America, but in my research for this post, homeowners have had many poor experiences with Richmond America regarding the quality of their homes. On the other hand, they build more affordable homes in Washington, typically on the outskirts of Seattle toward Tacoma. 
Taylor Morrison: Taylor Morrison toutes their commitment to customer satisfaction and personalized homebuilding experiences. I've reviewed many homeowner's comments and complaints about Taylor Morrison homes, and most of the bad reviews, which were the bulk of reviews, directly contradict the builder's claims. Most talk about how there is no communication and no customer service. With a wide range of customizable floor plans, they cater to various budgets and preferences, ensuring a positive home-buying journey.
Lennar: Lennar, a national builder with a significant presence in Washington State, offers value-driven homes with their "Everything's Included" approach. While they provide good value for the price, occasional reports of construction issues and customer service concerns highlight the importance of thorough research and inspections. Lennar seemed better in 2010, 11, and 12. But then something happened, and their quality went way downhill. I've sold Lennar many times, and they used to take care of my clients and fix blemishes, etc., but the last few times, they were awful, and I had to fight to get work done. The way builder contracts work generally, but especially with Lennar, builders can force you to close with limited options for recourse. (See my blog about builder contracts here) 
Site Agents and Their Loyalties:
It's important to understand that site agents work directly for the builder and have a vested interest in selling the builder's homes. While they can provide helpful information about the community and home features, it's crucial to remember that their primary loyalty lies with the builder. They may downplay issues or elements that could affect your decision-making process. They can only sell the builder's homes, so they are biased. It's always advisable to have your own real estate agent who represents your interests exclusively and can provide unbiased advice throughout the home-buying process.
Essential Considerations for Homebuyers:
Research Extensively: Before selecting a builder, thoroughly research their reputation, past projects, and customer reviews. Online platforms, websites, and social media can provide valuable insights into previous buyers' experiences. Hiring an agent with experience working with builders is crucial if you consider new construction. 
Visit Model Homes: Touring model homes lets you experience the builder's craftsmanship firsthand. Our team owns a construction company and our real estate team, so my eyes are always on the quality of their work. You need to check the grade of materials, finishes, and attention to detail. Ask questions about construction techniques, warranties, and the builder's track record.
Seek Independent Inspections: Hiring an independent home inspector is crucial to identify potential construction or safety issues. They can provide an unbiased assessment, ensuring your investment meets your expectations. We use the inspection to create our punch list of repairs we want to complete before closing. If you buy from a site agent, this will not happen. New homes often have more issues than younger resale homes. The owners of the resale have likely addressed the builder mess-ups. 
Consider Resale Value: A reputable builder often ensures better resale value for your home. Evaluate factors such as location, neighborhood amenities, and the builder's reputation to assess the potential future value of your investment.
Engage a Buyer's Agent: Instead of relying on on-site agents, consider working with a buyer's agent who represents your interests. They can provide unbiased advice, negotiate on your behalf, and guide you through home-buying.
When purchasing a home in Washington State, selecting a reputable builder is crucial for a satisfying homeownership experience. By researching builders, visiting model homes, conducting inspections, and considering resale value, you can make an informed decision that aligns with your needs and preferences. Remember to engage a buyer's agent to ensure your interests get represented throughout the process. GetHappyatHome.com is here to help! Happy house hunting! 
CHAT WITH US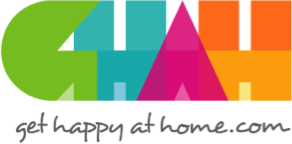 In everything that I do as your REALTOR®, I have one guiding principle in mind: To make certain that your home-buying or selling experience is a happy, successful, wonderful life experience! We build trust and security with our clients using knowledge and transparency.