North Seattle
North Seattle Transit 2020 Update: Light Rail is Going All the Way to Everett!
Matt Miner,
August 13, 2020
There are some very exciting transit-related things happening in our region right now, and we wanted to take a moment to update you on what's happening particularly with north Seattle's transit.
Our current SoundTransit Link Light Rail (aka Seattle's subway system) extends from Angle Lake (close to SeaTac International Airport) and heads north all the way to University of Washington. In the coming years, Light Rail (and other transit options) is scheduled to expand further north, and here's what to expect:
This extension adds 3 more Light Rail stops, including a U District Station, Roosevelt Station, and Northgate Station. And the best news is that this new segment is scheduled to open in 2021!
There are also a few thousand new parking facilities being added into the mix in North Seattle for those who need to drive into the stations. Click here for addresses + more info about each parking facility.
Light Rail Lynnwood Extension
In the next few years, the Link Light Rail is heading even further north all the way up through Shoreline and Mountlake Terrace to Lynnwood:
People who live in cities around north Lake Washington will soon have a quick and direct transit option for getting to the light rail (perfect for those who need to get into Downtown Seattle). Buses are scheduled to run every 10 minutes, and there are parking lots planned in Lake Forest Park, Kenmore, and Bothell.

One day (sometime in 2036… although they are getting faster at completing the extensions now a-days!), the Light Rail will go all the way to Everett. Imagine being able to hop on the Light Rail in Everett and take it all the way to Downtown Seattle or SeaTac Airport?!
---
Our latest listing is in Seattle's Olympic Hills neighborhood, and here you're only an 8-minute drive to the Northgate Transit Center. Click here to see all photos + info!
CHAT WITH US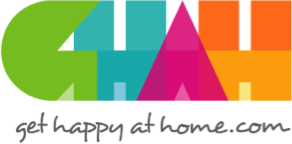 In everything that I do as your REALTOR®, I have one guiding principle in mind: To make certain that your home-buying or selling experience is a happy, successful, wonderful life experience! We build trust and security with our clients using knowledge and transparency.