Get Educated
Say Goodbye to 4% Interest Rates (Take Advantage While You Still Can!) 
Matt Miner,
March 8, 2019
In recent months, our Get Happy at Home Team analysis has concluded that we are approaching a recession, and we believe that recession will come in 2020.
As new facts come in, we still stand by this, and we're carefully keeping an eye on things. We wanted to share some of our Seattle real estate market observations in case you've been considering buying or selling so that you can plan accordingly.  
Even though we're only in February, we are already seeing that 2019 should look better than 2018. This means that we may have a small window of time to get your housing situation handled in a satisfactory manor with low interest rates this year. If you don't read beyond this paragraph, there's just one thing you need to know: Say goodbye to those low 4% interest rates!  
Read on for more details and the numbers behind our analysis: 
A Picture of Seattle's Current Market
First, the good news: All homes that went pending in the last 30 days have not seen list price reductions before they went pending. This is very positive news for sellers, and median days on market is also down citywide to only 20 days. This is still higher than the 7 days we've all become so accustomed to in recent years, but it's significantly lower than the 40+ days we were experiencing August through December of 2018. These stats apply to all Seattle neighborhoods. 
When you look at only neighborhoods in Seattle proper (Seward Park in the south up to Maple Leaf in the north), you'll notice days on market are down to 16 days with a median sale price of $765k, which is inching back up. By the end of February 2019, we'll have more data regarding sold figures, but for now we are seeing a potential positive trend. 
A little more good news: While median home prices seem to have gone down, you've got to look at the numbers a little more carefully. In Seattle, January 2018 saw median home prices of $769,000 and this January median home prices sit at $727,500. On the face of it, that sounds bad for homeowners and sellers. However, the home sizes are smaller this year—in January 2018 the median home size was 1,540 square feet while January 2019 is at 1,440 square feet. So, price per square foot is up from $499.35 to $503.81 for this January.
What to Expect with Interest Rates
Interest rates are lower right now when compared to the end of last year. Rates peaked at almost 5% last year but are back down to about 4.375% to 4.5% depending on your borrower. According to Bankrate.com, we can expect more interest rate volatility this year as lenders sort through the daily news cycle.
With the elections behind us, home buyers are re-engaging with the market, and we expect to see this gradually build throughout 2019. The U.S. economy still faces strong headwinds in the form of interest rates, which are expected to increase two to three times this year. 
Also, the effects unpaid for tax credit given to the rich is petering out, which will cause economic growth to slow. Lastly, the tariffs are impacting goods, especially in housing; much of our home's building materials come from China, and these goods are now more expensive as new orders from China are being taxed at a higher rate. 
***
2020 may look a bit different, but likely will be more of a market stagnation with low to no gains in home values as compared to 2019. Typically, these recessions in Seattle only last about one year. 2021 will likely prove to be the end of our stagnating 2020 Seattle housing market. Even at higher interest rates (likely to be around 5.5% in 2020), it's still lower than what has been the standard U.S. interest rate over the past 30 years, which was at 7%. While buyers may be in shock over the higher rates, this too shall pass. 
***
If you have any questions feel, free to ask! You can get in touch with our team using the contact form below, or reach out to us on our Facebook page. 
CHAT WITH US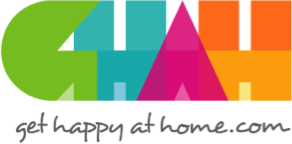 In everything that I do as your REALTOR®, I have one guiding principle in mind: To make certain that your home-buying or selling experience is a happy, successful, wonderful life experience! We build trust and security with our clients using knowledge and transparency.