Ravenna
Seattle Staycation in Ravenna & Roosevelt (Our 4 Fave Things To Do!) 
Matt Miner,
June 11, 2022
We all love to get out of town for vacay. But what about when you need a change of pace but only have the weekend? We are big fans of "staycations." Maybe to you this means actually booking a hotel or getting an Airbnb here in the city, or maybe you view it more as a daytrip type thing. Either way! There are so many fun and unique little pockets here in Seattle, and we bet you haven't been to all of them yet! 
Before we dive into our faves, you may be wondering where exactly Ravenna and Roosevelt Area. Ravenna is nestled in between Wedgwood, Bryant, University District, and Interstate-5/Green Lake. And Roosevelt is more of a "micro" neighborhood within Ravenna… but with most Seattle neighborhood "boundaries," it depends on who you ask. 
Anyway, big things have been happening in this neighborhood. Most notable, the Roosevelt Station opened up in October 2021, and here you can hop on the Link light rail. The opening of this station added a whole new level of connectivity for the neighborhood; suddenly, people could enjoy a traffic-free ride throughout the city. Right now the light rail goes up to Northgate, and as you head south, there are stops at University District, Capitol Hill, Downtown, International District, SeaTac International Airport (this is a big one!), and at many places in between. The light rail has been a big, big deal especially for 65th Street, where there are several businesses, including the ever-popular and convenient Whole Foods. 
Alrighty—let's get down to business! If you're thinking about a Seattle ~staycation~ then add Ravenna/Roosevelt to your list, and check off a few of our fave spots along the way. Here are our 4 favorite things to do in Seattle's Ravenna/Roosevelt neighborhood! 
In the Ravenna/Roosevelt neighborhood we love to… 
1. Visit unique coffee shops (with sci-fi themes & vegan food). 
View this post on Instagram
Coffee aficionados… things are really buzzing in Ravenna/Roosevelt! Especially in the blocks immediately surrounding Roosevelt Station. There are so many excellent coffee shops here. Start at Santo Coffee for a truly special experience (bonus points for how gorgeous the entire aesthetic is here). Then there's Caffe Ladro Ravenna (a classic!), Distant Worlds Coffeehouse (this is a sci-fi themed cafe that also serves vegetarian & vegan food), and Broadcast Coffee (they roast their own beans!). 
View this post on Instagram
---
2. Eat. Drink. Eat some more. (From epic breakfasts to swanky dinners.) 
One of the best things about ~staycation~ is trying new restaurants and bars! And the Ravenna/Roosevelt neighborhood has soooo many eateries to choose from, you'll need to visit a few times, at least.
View this post on Instagram
Ok. So let's start with breakfast. Portage Bay is a Seattle mainstay (think locally sourced ingredients and a crazy waffle topping bar) and there is conveniently a location right in the neighborhood; it's a must if you've never been before. Sunlight Cafe is another delicious breakfast option; they are Seattle's longest standing vegetarian restaurant (according to their website). Or head to Ravenna Varsity, "Seattle's favorite breakfast," for traditional Americana breakfast fare (and epic cinnamon rolls). For something a bit easier to take with you, Sod House Bakery serves galettes, scones, cinnamon buns, and "top tarts"! Bagel Oasis is another convenient option—these New York-style bagels are made fresh every day. 
View this post on Instagram
For lunch and dinner… oh boy. There's a ton to choose from. Pick up an epic burrito from El Camion, grab a classic burger and shake meal from Rain City Burgers, visit One Bite Cafe for onigiri (perfect for an on-the-go snack), or enjoy a laid back, hearty pasta dish from due cucina. 
View this post on Instagram
For something a little nicer, treat yourself to award-winning cuisine at Bengal Tiger Cuisine of India, explore contemporary Indian cuisine at Kricket Club, and get ready for a feast of the senses at Thai Isarn Soul Kitchen. 
End your evening with beer, wine, or whiskey at The Atlantic Crossing Pub, a beer at Triple R Brewing, or a brew at Teddy's Tavern. 
---
3. Get out "in nature"… aka go for an urban hike! 
View this post on Instagram
The 50-acre Ravenna Park features a play area for kids, a wading pool, tennis courts, and more, and it turns into Ravenna Ravine. Trails guide you through the scenic ravine where you can feel lost in the quiet and beauty of nature. One of the things that many people love most about Seattle is how many huge parks we have here, and Ravenna Park is one of these expansive, beautiful parks. 
---
4. Go shopping for tropical fish & meet your favorite author (for example…)! 
View this post on Instagram
When you're in Roosevelt/Ravenna, make sure to do some shopping (or at least browsing!). Third Place Books is not only a place to pick up your latest read, but it's a hub of community, and the bookstore is visited by several authors throughout the year. Aquarium Zen is another fun spot to check out, even if you don't have an aquarium. They sell tropical fish, aquatic plants, and nature aquarium supplies, and have dubbed themselves as "Seattle's source for aquascaping inspiration." 
View this post on Instagram
---
*Bonus! Go to Green Lake!* 
Ok, so Green Lake is not technically in Ravenna or Roosevelt so this is a bonus section. Green Lake is *right next door*, though, so you could totally get off of the light rail at Roosevelt Station, grab a cup of coffee or get takeout for a picnic, and head to Green Lake for a totally lovely afternoon.
---
Our latest Happy Home listing is in Ravenna and affords effortless access to all of the above! Click here for all of the details. 
CHAT WITH US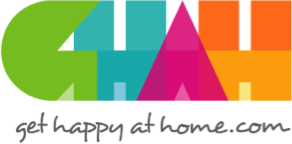 In everything that I do as your REALTOR®, I have one guiding principle in mind: To make certain that your home-buying or selling experience is a happy, successful, wonderful life experience! We build trust and security with our clients using knowledge and transparency.