Uncategorized
Spring is like Black Friday for Real Estate 
Matt Miner,
April 27, 2019
Why is Spring time the best time to sell your house?
Like most things in real estate, the best time to sell is nuanced. As a rule of thumb, spring in Seattle is a prolific time for listings. I liken it to Black Friday for real estate. Everyone wants to sell their home in April and May. Plus, everyone's looking in April and May. There are many reasons for this. Chief among them have to do with school getting out and parents wanting time to move.
Beyond that, spring is pretty. The yard is in renewal. The leaves are fresh. It's not too hot and not to cold. You don't want to advertise your home has no A/C when it's 90 outside. Lighting is also good in spring too, providing it's sunny in Seattle of course.
The numbers really bear this out as well. April or May will see twice as many closings as January for example. Plus home prices are up 8% this year by April as they were in January. Much of real estate is dependent on human behavior. We as humans are as instinctual as we are logical. For some reason we all like to move in Spring. ?
I recently had the chance to talk about this very topic on Q13 Fox:
See what else the GHAH team is up to here!
CHAT WITH US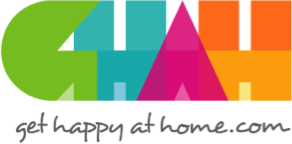 In everything that I do as your REALTOR®, I have one guiding principle in mind: To make certain that your home-buying or selling experience is a happy, successful, wonderful life experience! We build trust and security with our clients using knowledge and transparency.