If you're searching for a condo to buy in Seattle, you'll likely come across some co-op buildings in your home search adventures. So what's the difference between a co-op and a condo, and what are the pros and cons? 
What is the technical difference between a co-op and a condo? 
First of all, we want to clear up this difference: 
In a co-op, you own a share of an entire building and you technically lease your unit. 
With a condo, you own your unit in a multi unit structure. 
What are the benefits of a co-op over a condo? 
Our latest listing is a 1-bedroom, 1-bath in the Princeton Co-operative in the heart of Capitol Hill. Many people are unfamiliar with what living in a co-op actually entails. Here are a few big benefits that many co-op dwellers enjoy: 
In a co-op, HOA dues typically cover utilities, taxes, and building insurance. This usually means that co-ops end up being substantially cheaper than condo living when you look at monthly expenses. Condos might include water/garbage/sewer, but you're usually on your own for the rest. 
If you could find a condo for $300k in Capitol Hill (it's definitely going to be a studio if you can even find one at this price point!), you also have to consider that you've got about $3,500 in property taxes for the year added in. 
Typically HOA dues are also much higher in a condo. However, a condo may get you more as you're hiring a property management company to do all of the building maintenance work. With a co-op, members pay less in HOA dues but also may have to take on more responsibility with running with building. 
In co-ops, you're likely to get to know your neighbors more as you serve on the building's board together, work on community projects together, and share hallways with other like-minded residents. For many people, having a strong sense of community is a big perk of living in a co-op. 
Our latest Capitol Hill co-op listing is a 1-bedroom, 1-bath in the Princeton Co-operative. 
You can read more about what being a member of the Princeton Co-operative entails to get a better sense of co-op life: 
The Princeton Co-operative offers much more than just a place to live—here, you can become friends with your neighbors and truly become part of a community. When COVID-19 is over, residents are looking forward to enjoying building Christmas parties, summer barbecues, work parties, and board meetings in person once again! 
And since the Princeton Co-operative is owned and operated by members, you get to have a say in the direction of the building. 
Here are a few of the projects that members have worked on together, and the costs associated with living in the building.
There is an Airbnb unit that the building collectively owns and operates. Renting this out helps to keep the building's funds healthy and is a unique, major asset for residents. Also, members can rent the Airbnb nightly for 50% off, which is very convenient for those who may have family or friends visiting from out of town. 
Monthly dues cover water, sewer, heat, fiber internet, property taxes, building insurance, free onsite laundry, basement storage unit, and access to basement bike storage. For this particular listing, dues are $414/month. Hallway closets are available to rent for extra storage at $20/month, and garages in the alley are also available to rent. 
In 2018, a brand new roof was installed. Princeton Co-operative board also has a front yard landscaping project plan in the works to freshen up the entryway. 
Click here to view this Capitol Hill co-op! 
CHAT WITH US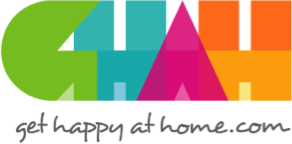 In everything that I do as your REALTOR®, I have one guiding principle in mind: To make certain that your home-buying or selling experience is a happy, successful, wonderful life experience! We build trust and security with our clients using knowledge and transparency.