We're sure you've heard the argument for owning vs. renting before. The simplest way of looking at it is:
When you pay rent, poof—that money is gone, never to be seen again. When you pay a mortgage, that money goes toward building equity in an investment.
But we wanted to break it down by the numbers to really illustrate this point. 
Let's look at our latest condo listing in Capitol Hill as an example. It's 983-square-foot with 2 bedrooms, 1.5 baths, a parking space in a secure garage, and a PERFECT, central location. To rent this same type of space in the same area, you're looking at maybe $3,500/month in rent. That's $42,000 per year that's just gone.
Now, let's see what buying this condo looks like: It's currently listed for $650,000. With a 20% down payment of $130,000 and a 30-year loan with a 4.625% interest rate (to use as an example), your monthly mortgage + homeowner's insurance + property taxes + HOA dues (let's say that's $400/month) is estimated to come to about $3,500/month. (We're using the Zillow Mortgage Calculator for this, by the way!)
Out of that $3,500/month in the beginning, you're paying about $2,600/month for P&I (principal & interest). About $2,000 of that P&I is interest, which means you're paying about $24,000 per year for just interest.
The great news is that the mortgage interest is tax deductible! So deduct that $24,000 of interest from your income when tax season comes around.
Let's say you make $100,000/year; this means you'll only be taxed on $76,000 of that. In 2018, $100,000 would have you paying $18,290 in income tax, while $76,000 would have you paying $12,660 in taxes.
If your income and tax rates stayed the same for 10 years, you'd have saved a total of $56,300 in taxes in addition to all of the equity you've built in your home investment along the way, PLUS the average 3-5% appreciation rate of your home value. (Click here to run your own numbers with a Federal Tax Bracket calculator!)
And, if you buy a place that's a fixer upper or just needs a few upgrades, you can exponentially add to the value even more.
We've got a deal for you in North Beacon Hill—this 2-bedroom, 2-bath townhome is listed for $539,880. Boasting easy living with no HOA, this beauty is merely blocks to a bus straight into Downtown Seattle and SLU and super close to the Beacon Hill Light Rail Station. Click here to see all details + photos! 
CHAT WITH US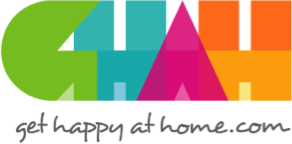 In everything that I do as your REALTOR®, I have one guiding principle in mind: To make certain that your home-buying or selling experience is a happy, successful, wonderful life experience! We build trust and security with our clients using knowledge and transparency.