Uncategorized
Thinking of Buying an Investment Rental in the University District?
Matt Miner,
September 26, 2018
The demand is outrageous! 63 percent of UW students live off campus. When does it make sense for you to jump in.
There is a severe lack of campus housing for students and as a result, many students end up living in privately owned properties. When I attended UW, I saved a ton of money by living off campus and I know many students prefer to do the same. While it is true that UW is building more dorms, they will likely be more expensive than the old ones they tore down and the number of beds available still won't come close to being able to house all the students.
Many graduate students or upperclassmen prefer to live a little ways away from campus. As school begins to get harder, students learn that they need a little bit of peace and quiet that the dorms and houses near campus just can't provide. While it is true that you may have to share a bathroom or kitchen with friends, or strangers, many students opt into this so that they can save money. Renting a single apartment typically costs students more than renting a room in a house.
When you own close to UW, you are guaranteed a large pool of renters. There is some risk that students will want to move out during the summer to save money, but many students stay in town for summer jobs or move to the area for summer internships. You of course can have students sign a 12 month lease but it is up to you how you choose to manage the property.
For parents who are planning on paying for their students housing while they are in college, we would highly recommend the parents consider buying. Especially if they have 1 or more children who will be going to the university. If you can hold onto the property for 4+ years, the appreciation and cost of living will be well worth it. Plus, having at least one person with eyes and ears in the property who can make sure it is being maintained is helpful to keep the house from getting worn down. By buying a home, you can supplement the mortgage by renting out the extra rooms and hold onto a great investment that is just about guaranteed to be rented out. Instead of "throwing money away" and paying for your students housing on campus, buying a home that will appreciate and by supplementing the mortgage by renting out the other rooms, you can supplement the price of college over the 4+ years  you own the home. 
When buying a student rental it is important to consider the selling points for students:
Good public transportation (or parking especially for grad students or those working off campus in addition to being a student)
Communal laundry room
Lots of kitchen storage – students cook meals individually and at different times meaning they often times need more kitchen storage than a typical single family
Communal space
Larger bedrooms that allow for a desk or room to study at home
Outdoor space (especially in the summer)
Check out our new Ravenna listing that would make a great investment for parent's with students attending the University of Washington.
Top 5 things about this house that students will love
A+ UW Transportation – easy bus lines to campus plus 2 parking spots
Close to third place books  – a highly preferred study spot
Close to University village for grocery shopping, studying or college jobs
Much quieter than the University District
Lower crime rates
CHAT WITH US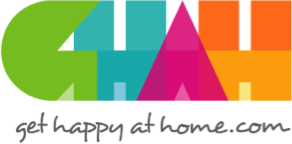 In everything that I do as your REALTOR®, I have one guiding principle in mind: To make certain that your home-buying or selling experience is a happy, successful, wonderful life experience! We build trust and security with our clients using knowledge and transparency.