Uncategorized
Top 6 House-Hunting Mistakes in Seattle
Matt Miner,
November 13, 2023
Seattle has it's own set of issues buyers should avoid. See what you shouldn't be doing.
What should you not do when looking at a house?
Avoid getting caught up in superficial details and neglecting the structural and functional aspects of the house.
Pay attention to the surrounding neighborhood and local amenities.
Avoid overlooking how the house fits with your long-term plans and lifestyle needs.
Do not buy a home that is dark inside. 
Stay away from buying a home on a busy road.
CLICK HERE to see our collection of buying a home tricks, tips and do's and don'ts!
What are the most common mistakes that homebuyers make?
Skipping a professional home inspection.
Buying a house that stretches their financial limits.
Not accounting for additional costs like property taxes, insurance, and maintenance.
Purchasing the nicest home in a bad location.
Prioritizing finish over function
Buying too small to keep longterm.
What to avoid when buying a house?
Making decisions based on emotions rather than practical considerations.
House hunting without mortgage pre-approval.
Ignoring current real estate market trends and conditions.
What is the hardest thing about buying a house?
Deciding on the best property that aligns with both needs and budget.
Navigating the complexities of mortgages, negotiations, and legalities.
Dealing with competitive market conditions and bidding wars.
What are some red flags when buying a house?
Significant structural issues like foundation cracks or water damage. 
Evidence of a wet basement
Signs of neglect or poor maintenance.
Unfavorable location factors such as proximity to flood zones or high-crime areas.
Soggy yard
Floor plans that seem hard to furnish.
Aluminium wiring or old wiring in general.
CLICK HERE for more house redflags.
How do you know if the house is right for you?
Alignment with Your Needs: The house meets your essential requirements and preferences.
Feels Like Home: You feel a sense of comfort and can imagine living there.
Lifestyle Fit: The location and features of the house align with your lifestyle, including commute, community, and family considerations.
Financial Comfort: You're comfortable with the purchase and maintenance costs, and it fits within your budget.
Positive Emotional Response: There's a sense of excitement or a strong positive feeling towards the house.
Future Potential: You can see the potential for the house to grow with you, accommodating any future plans or changes and the home should help your financial future.
These insights offer a comprehensive guide for prospective homebuyers to navigate the complexities of the house-hunting process, helping them make informed decisions and recognize when a house might be the right fit for them.
CHAT WITH US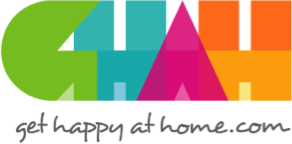 In everything that I do as your REALTOR®, I have one guiding principle in mind: To make certain that your home-buying or selling experience is a happy, successful, wonderful life experience! We build trust and security with our clients using knowledge and transparency.