If you're considering real estate as an investment, you should definitely take some time to think about which types of real estate offers the best returns with the least amount of risk. In this blog post, I focus on what it means to invest in a condo in Seattle.

For the under $500k buyer, a condo can work well as an investment. However, there are a few things you have to watch out for:
First, make sure the building does, and always has, allowed rentals. You'll also want to ensure that there are no rumblings of change on the horizon. The best way to figure this out is by reading the meeting minutes for any prospective condo investment purchase. If you see several entries over the last few years in regards to any issues relating to managing the rental, then you may not want to invest in this building.
Another thing you may want to consider is purchasing a condo that has something truly unique about it that rental units would not have. Remember, Seattle is building TONS of new rentals that will be newer than your unit and situated in prime locations. Your unit needs to have something they do not. A good example of a unique condo feature is a large deck or patio. That is a very nice way to make sure your rental stands out from the crowd! You'll also want this feature for resale. (Most of the tower buildings under construction in Seattle are rentals now, but will be converted in 5 or 6 years to condos. You'll want to be able to sell your condo so making sure it is unique will go a long way.)
Real Life Example of a Condo Investment:
In early 2016, I sold a unit to one of my clients as a rental. We purchased the open studio for $295k; the unit had one car parking and the location for walkability is about as good as it gets. He rented that unit for $1950 per month.
I picked this building for him because of the friendly rental policy, the super walkable location, and low HOA dues. (This building meters all utilities separately which can be passed on to the renter.) So we will use 30% down as our clients ash investment, or $88,500. Now, for a condo we did really well with this one. The payment with HOA dues, taxes and insurance was only $1537 per month. (This is the nice thing about condos!) So we rented it for $1950 with parking, giving us annually a return of 5.6%.
Now for the appreciation: This same unit last sold for $235,000 in 2014. We purchased in competition with 10 other offers for $295,000. That equates to nearly 10% a year in appreciation. So this unit penciled out very well. But in fairness, most condos do not. So for that reason I prefer townhouses if you can afford the large difference of the purchase price. Plus, condos have a little more risk due to the HOAs. Still, if you have a sub $500k budget, we can make condos work with patience!
CHAT WITH US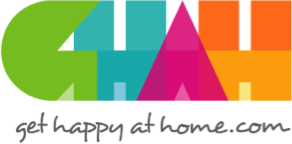 In everything that I do as your REALTOR®, I have one guiding principle in mind: To make certain that your home-buying or selling experience is a happy, successful, wonderful life experience! We build trust and security with our clients using knowledge and transparency.