How does Seattle's market compare to other markets in the country? Is our housing market going to crash?
We believe that Seattle is primed to be a long-term hold while other markets have significant headwinds that will drag on their real estate market in the medium to long term. For example, Miami appears to be doing slightly better from 2020 to 2022 than Seattle. According to the Case-Shiller index, Seattle prices have gone up 46%, while Miami has gone up 49% during the same period. Miami, as of yet, has not shown any sign of declining home prices. However, their supply of inventory is higher than Seattle's right now, and their sales volume has decreased by 39%. So they will have a price hit, it just has not happened yet. 
People in Seattle are smart and react to change early. Other markets lag. Plus, Seattle has many long-term benefits. We have water, Western Washington is not burning down, we do not have hurricanes every year, our taxes are lower, and we do not have an income tax. 
Here are a few other reasons why Seattle will prove to be more stable than some other places in the U.S.: 
Climate is becoming a driving factor for more and more folks moving to Seattle.
In our experience, these folks are usually from California. It turns out that people like having water and don't like waking up with their lawn on fire. Washington does not over-regulate like California. Our weather will get milder while everyone else south of us will get wilder. 
Politics is another reason that people are moving to Washington.
Many people gravitate toward Seattle because of our diverse communities. We suspect that other states where people do not feel as welcome will come to the PNW over time. There are also several large companies already stating they are going to move or open large offices in states that will protect women's rights, too. 
So we are still very optimistic about Seattle's housing market. Investors should wait until the signs of recovery are blinking and buy in Seattle. 
* * *
And as always: Please do not hesitate to reach out if you have any questions. Every situation is unique, and we are ready to help you strategize. There are also often reasons that people need to buy or sell, no matter what the market is doing—life happens. We can also help you make a plan if this is the case.
CHAT WITH US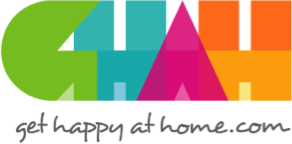 In everything that I do as your REALTOR®, I have one guiding principle in mind: To make certain that your home-buying or selling experience is a happy, successful, wonderful life experience! We build trust and security with our clients using knowledge and transparency.