Built Green is a nonprofit that partners with King County, Snohomish County, the Master Builders Association, and several other municipalities, utilities, and companies, and they're all about promoting eco-friendly practices in Washington state. If you've been looking at newer homes in our region, you might have come across a home or two that's ranked with the "Built Green" rating system. If builders apply for the program, the Built Green rating system gives each building a different star rating (aka "certification levels"). 
Here's what each level means:
3-Star Built Green = 10% energy use improvement above current WA State Code
4-Star Built Green = 20% energy use improvement above current WA State Code
5-Star Built Green = 30% energy use improvement above current WA State Code PLUS pre-wired for any future solar installations (single-family) or installed solar PV or solar thermal (multi-family)
Emerald Star Built Green = Net zero energy use
There actually aren't too many homes in Seattle with ANY star ratings (check out a map of rated homes here), which is one of the reasons why we're so excited about our latest townhome listing in Capitol Hill that has a whopping 4-Star Built Green rating! 
So, how exactly does a home receive a higher rating? Here are a few factors that come into play:
A building's thermal envelope: This has to do with how "sealed" the interior of a building is, and as a result how much energy is needed to regulate the building's interior temperature.
Appliances: Are the appliances in your home energy efficient? Water heaters that require less energy to heat up water will boost your rating, and installing ENERGY STAR appliances can also increase a rating.
Lighting: Installing energy efficient lighting options is one of the easiest ways to improve a home's energy efficiency.
Finishes: Even using lighter-hued finishes can improve a home's energy use performance.
Solar energy: The orientation of a home might be optimized for solar panels, and a rooftop location/setup for solar panels can add points as well. 
For a complete rundown, check out a more in-depth list of considerations here. BuiltGreen.net is also packed with useful information on all that goes into Built Green ratings, as well as a long list of ideas for how to create more energy efficient living spaces—we recommend checking it out!
---
Our latest listing is a 2016-built townhouse in the heart of Capitol Hill, and it has a 4-Star Built Green rating! Click here to see price, info + photos. 
CHAT WITH US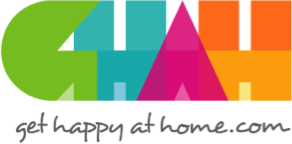 In everything that I do as your REALTOR®, I have one guiding principle in mind: To make certain that your home-buying or selling experience is a happy, successful, wonderful life experience! We build trust and security with our clients using knowledge and transparency.