Get Educated
What It's Like to Buy a Home with Matt
Matt Miner,
June 16, 2016
When it comes to finding your happy home, it all begins with me taking the time to listen to your happy-home dreams and desires. My job is to help you find your happy home in the best Seattle neighborhood for you.
"My husband and I agree neither of us have even *once* met a harder working individual with greater passion for his/her work. From multi-million dollar deals to the most limited of budgets, ALL clients are given full and equal attention, respect, patience, regard to details, and commitment. Hands down, if you sincerely want the best agent in the Seattle area, you truly need to look no further. Save yourself time and start from the top."
-Happy Homeowners in South Delridge via Zillow
Below you'll find a detailed outline of what it's like to work with me to find your happy home! I list all of our responsibilities for each step of the buying process so you'll know exactly what to expect.
---
SEARCHING FOR YOUR HAPPY HOME
Matt's responsibilities:
When my clients and I first meet, I ask a lot of questions about your search: What do you need? What do you want? During this process, I will throw different scenarios your way so that I can really, truly start to understand what you're looking for. And, most importantly, I listen!
I will begin monitoring and sending listings to you immediately, and throughout this process, I keep tabs on how the market shifts and changes, and how that might impact your situation.
Setting you up for success is my top priority. I know the buildings, homes and neighborhoods of Seattle, and I am ready to give you my honest thoughts and opinions.
Given my experience, I will also be able to forecast what will happen with the whole process. What will the process look like for you, based on your unique situation? I am your #1 resource, and I'm here to explain it all!
The Buyer's responsibilities: 
Do online searches for homes, and make time to tour and look at houses with me. Call me and send me homes that you like.
The search process is like a funnel: As you move along, I will adjust the search, and we are constantly evolving together!
Always stay on top of the listings that I send you—in the competitive Seattle market, sometimes we only have a week to act. If you see something you like, get out there and see it right away!
Keep in mind that finding a new home can be like a job. It's important to dedicate a serious amount of time to it.
During this time, I will also help you make sure that you are fully approved so you'll be ready to put in an offer when the time comes. For competitive reasons, it's important to get this squared away ASAP.
---
MAKING AN OFFER
Matt:
One of my main jobs is to try and predict how competitive a house will be. That way, I can do what it takes to help you win! I will forecast what price I hope a home will sell for, and the max price I believe it will sell for. You can then decide if you want to go for it!
I really, really make sure that this is a home you're going to be happy in. I present the good along with the bad; I know that it's important you're making the right decision, and not one out of desperation, for example.
Once everyone is happy, it's a matter of selling your offer and getting selected. I ensure that your offer is written as competitively as it needs to be.
I make sure you are aware of your risks, and I work to keep you safe throughout the entire process.
At this point, it's my job to negotiate the deal so you become mutual. I have a great track record, and I rarely lose!
You, the Buyer:
Before even offering, you will review the purchase and sale agreement with me.
Select the best loan option for your situation.
It's important to have earnest money readily available.
Figure out what closing date works best for you. However, it is important to keep in mind that sometimes a competitive situation can dictate this. Stay flexible!
Be available to sign the offer either digitally or in person.
Be available the day of the offer for any negotiations that might take place.
---
DURING THE TRANSACTION
Matt:
After you're mutual, I will send out a timeline of when things need to be completed by and prepare you for what's to come.
I make sure that you're informed on what's going on each step of the way.
Time to get the home inspection scheduled! I also negotiate anything that needs to be done with the seller.
My role is to act like the center spoke in a wheel of activity: I am your line of communication, and I make sure that everyone—buyer, seller, brokerage, etc.—is on the same page. You don't need to worry about communicating with anyone else directly—I'm here to keep everyone on track!
I set up escrow, make sure title gets updated, and connect with HOA for resale certificate if necessary.
As contingencies are approaching, I will meet with you so you can all digest the information together. I will provide you with different scenarios of what could happen so you're prepared!
You, the Buyer:
It's time to pick your home inspector! You're welcome to find your own, or you can choose one from my list of vetted professionals.
Review and approve the title report, and of course, I am there to help you understand and process.
Review the resale certificate if it's a condo. (Again, I'm ready to help you process the info!)
Make sure you stay on top of your financing. It's important that you stay open to providing whatever information the lender might request.
It's important that you communicate your schedules to me, so you can get ready to prepare to close with escrow. Of course, I will let you know roughly when you'll need to be available, but sometimes you don't know until the documents come in!
---
CLOSING ON YOUR HAPPY HOME
Matt:
I make sure that everybody knows when they need to close. I communicate what is needed for closing, and I make sure that you are completely aware and up to date!
A final walk-through of the home is arranged, so you can make sure that your soon-to-be happy home is left as you wish it to be.
I make plans to obtain the keys for you.
And finally… it's time to celebrate!
You, the Buyer:
You need to be available for a final walk through of the home. It's important that you're there to make sure that anything you needed done in the inspection has been done correctly!
You need to be available to escrow so you can sign the final documents.
You must have money ready to wire to escrow for final foreclosing.
Review the HUD to make sure everything is as you expect.
Then… you just need to be ready to move!
---
Want to chat? Contact me here!
CHAT WITH US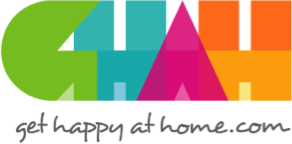 In everything that I do as your REALTOR®, I have one guiding principle in mind: To make certain that your home-buying or selling experience is a happy, successful, wonderful life experience! We build trust and security with our clients using knowledge and transparency.