Are you planning on buying or selling a home in Seattle or in Bellevue (or anywhere on the Eastside) this year? Are you just feeling curious about what's going on in real estate? We're here to update you on what to expect in local real estate as we head into 2022. 
Here's a quick overview of where real estate is right now in Seattle and on the Eastside: 
From 2021 to 2022, here is how much the YOY median price increased in a few cities in our region:
Bellevue – 21%
Bothell – 21%
Kirkland – 18%
Seattle – 6%
Renton – 23%
(Why is Seattle on the lower side, you may be wondering? Seattle has a ton of condos and townhouses, which have not been appreciating as quickly as single-family homes due to changes in demand due to COVID-19.)
Interest rates are going up in 2022. 
The feds have said they're going to increase interest rates 3x this year, and we predict they're targeting to hit about 3.6% by the end of 2021. No doubt it will be much higher mid-year 2022. 
We'll see dramatic increases in home prices during the first quarter of the year. 
People will race to beat increasing interest rates, creating artificial demand for homes and driving up prices at the beginning of 2022. We'll see multiple offer scenarios, but it's probably not going to be like what we saw this year. 
As the year goes on and interest rates increase, we may see some stagnation or deflation. 
Home prices will still maintain and appreciate; demand for homes is undoubtedly still high. However, we predict we won't see the robust and crazy growth we did last year. Honestly, this is good and will give people a bit of a break from the frenzy of the real estate market of 2021! 
The type of home you want to buy or sell matters.
The condo market in both Seattle and on the Eastside is still sluggish, and there are rarely competitive situations with condos. This is great if you want to buy a condo, not so great if you need to sell, although it can still be done! Single-family homes will probably still receive multiple offers if the home is really well presented and a good home otherwise, but it's not likely to be anything like last year which was truly wild and unhealthy if you ask us. And then townhouses are somewhere in between what condos and single-family homes are doing. 
If you can list your house earlier in the year, you'll be better off, and this is particularly true for condos and townhouses. 
Selling earlier in 2022 will help you sell for a decent price, as you might lose a few percentage points as the year moves on. For single-family homes, the same could be true but not to the same extent; you can probably list later in the year and still sell for a commanding price. 
Most people will likely take a "wait and see" position for a while, but this won't stop people from buying homes in Seattle and on the Eastside. 
The thing to keep in mind with Seattle is that our income here has dramatically increased in recent years. Although interest rates are going up across the nation, many people here can still afford homes, even at higher interest rates. The reason why hesitation will occur is because people are taking a "wait and see" attitude—not because they can't afford to buy a home. 
---
In this next section, we're going to break it down even more, by home type and Seattle vs. the Eastside: 
Buying & Selling in Seattle
What To Know About Buying & Selling a Condo in Seattle in 2022
Unfortunately, condos really took a hit with Covid, and this will likely be compounded in 2022. Seattle's condo market is likely to become even slower. You might see a slight uptick in people wanting to buy condos at the beginning of the year as people try to beat interest rates, although we are likely to see condo prices decrease as interest rates increase this year. The rest of the year's condo prices might be flat or even down a few percentage points. 
What To Know About Buying & Selling a Townhouse in Seattle in 2022
Townhouses will probably see price escalations for the first quarter of the year, although they won't be dramatic. We expect to see potentially 2-3 offers on every townhouse listing during this time. But as the year goes on and interest rates rise, we will see townhouse prices stagnate. Prices could even drop a percent or so, but nothing dramatic and nothing to be scared about. 
What To Know About Buying & Selling a Single-Family Home in Seattle in 2022
During Covid, single-family homes have been in high demand, and this might continue in 2022, but it won't be anything like the appreciation we saw in 2021. In fact, single-family home prices could stagnate a bit, or essentially increase with inflation. 
Buying & Selling on the Eastside
What To Know About Buying & Selling a Condo on the Eastside in 2022
Condos on the Eastside have a similar story to what's happening in Seattle, but it's not as dramatic. We may see condos on the Eastside slightly decrease in pricing, especially as interest rates rise. The Eastside also has a lot going for it and much to look forward to in the future that will ultimately keep demand up. The Eastside is welcoming new light rail options beginning in 2023, there is a ton of new employment, and the Eastside continues to grow and become more and more desirable. 
What To Know About Buying & Selling a Townhouse on the Eastside in 2022
Much like the townhouse situation in Seattle, townhouse prices on the Eastside will still go up in price, and the slowdown will be temporary as people acclimate to new interest rates. 
What To Know About Buying & Selling a Single-Family on the Eastside in 2022
The demand for single-family homes on the Eastside probably cannot be stopped at this point! There are far too many people who want to buy a single-family home here, so if you're the owner of a single-family home on the Eastside and are looking to sell, you are in a great position to do so (and of course, you want to make sure you work with an experienced real estate professional to make sure to make the most of your investment).
We expect there to be a rush on single-family homes on the Eastside during the first quarter of the year, but expect it to slow as interest rates increase. However, by "slow" we mean instead of every house getting 35 offers like they did in 2021, every house might get like 5-10 offers. (But remember it only takes 2 offers on a home to keep prices going up!) 
It really cannot be overstated how popular and in-demand the more suburban areas of the Eastside have been in recent years. Here are some graphs that reveal how 4+ bedroom homes have appreciation in just a few suburban neighborhoods on the Eastside since 2018:
---
Are you ready to buy or sell a home in 2022? We are happy to help!
CHAT WITH US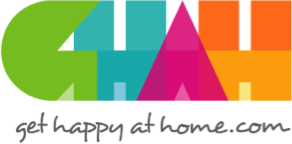 In everything that I do as your REALTOR®, I have one guiding principle in mind: To make certain that your home-buying or selling experience is a happy, successful, wonderful life experience! We build trust and security with our clients using knowledge and transparency.