Escrow is a neutral third party who divides up the funds between the buyer, seller, lender, real estate companies, other lien holders, and records the deed with the county. They are the folks that makes sure EVERYTHING is taken care of for ALL parties.
When I'm helping clients go through this process, I like to make sure everyone is on the same page. Here's a brief outline of what everyone's responsibilities are during this process: 
Matt:
I provide all documents, contracts, or contact information of all pertinent parties to escrow. I also review the HUD statements, and any other docs that are sent to you from escrow. I also make sure that escrow is aware of your unique situation for signing, timelines, etc.
You, the Buyer:
The first thing you'll need to complete is an escrow disclosure statement that will be sent to you shortly after mutual acceptance. You will work with escrow for your signing date; typically, it will occur in their office during business hours, two to five days prior to closing. Do your best to remain flexible—they have many people to get signed! You may need to plan ahead with work to ensure that you have the time to sign.
Prepare funds for your down payment and closing costs in the form of an electronic wire or cashiers check. Make sure the funds are available ten days before closing. If you are going to bring a cashiers check, make sure that escrow gets it two days prior to closing.
The Seller:
The seller will need to complete their disclosure statement and return it to escrow. The seller can sign at any time prior to closing; typically, this will take place a week or so prior to closing. Seller will also give escrow wire and bank info, and escrow will wire funds from sale of home on the day of closing.
Want to chat? Contact me here!
CHAT WITH US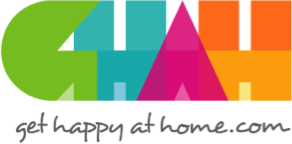 In everything that I do as your REALTOR®, I have one guiding principle in mind: To make certain that your home-buying or selling experience is a happy, successful, wonderful life experience! We build trust and security with our clients using knowledge and transparency.