Is winter a better time to buy a home, as opposed to buying a home in the spring or summer?
Well of course… the answer is yes, no, and maybe.
It's probably better to first explain that season is only one factor when it comes to home pricing and competition. More to the point: It is better to understand how appreciation works in the Seattle market.
The PROS of Buying During the Winter
During the winter, home values are more or less stagnant. They don't go down, but they don't really go up either.
In the winter, you have the opportunity to possibly have contingencies in your offer—contingencies like financing, appraisal, inspections, etc. that can make your experience a little more relaxed. Maybe we find that the roof needs to be replaced, or maybe the appraisal comes in lower than the purchase price. In the winter, it's much more likely that we'd have an opportunity to renegotiate terms. These are definitely not the norm in the summer.
The CONS of Buying During the Winter
The issue with waiting for winter to buy a home in Seattle is, first of all, inventory. Inventory is TERRIBLE in the winter. Many buyers find themselves discouraged with the selection of homes during the winter months.
The second issue has to do with how appreciation is gained over the year. A typical neighborhood in Seattle might gain 14% in one year. 8% or 9% of that could be gained in the spring/summer alone. So waiting until winter means you will potentially be paying the highest prices for the year (but again, with perhaps a more relaxed purchasing process).
So When Should I Buy a Home in Seattle?
You can start in late winter (say February or March) when prices first start to rise and inventory starts to build. Just watch out, because all the buyers that went through the winter are usually ravenous by this point and with inventory not fully stocked, homes start to jump in price significantly about now. Still, you will get a little more inventory and some of the lower prices for the year in which you are shopping.
If you are a buyer who is not too picky about where the house is or what the house looks like, then you are a good candidate for a winter house shopping spree. However, if you're looking for that special home and want to pick it up before most the gains are made for the year, then starting in early spring is probably a smarter choice for you.
Peak inventory usually starts in May/June and July. Sometimes finding a home near any holiday where people leave town is also a good idea. 4th of July, Memorial Day, etc. Agents sometimes forget those holidays fall during their listing review, and sometimes you can get a better deal!
CHAT WITH US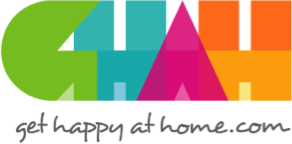 In everything that I do as your REALTOR®, I have one guiding principle in mind: To make certain that your home-buying or selling experience is a happy, successful, wonderful life experience! We build trust and security with our clients using knowledge and transparency.