"Downtown Seattle is full of background buildings, I'm not interested in manufacturing square footage" -Ian Gillespie
If you follow architectural design you're probably let down by downtown Seattle. Sure there are many great public and commercial buildings from an architectural stand point but in terms of residential towers… Nothing notable, a sea of grey boxes.  
Don't get me wrong, many of downtown Seattle's new or newer towers are fine and feature rich. Seattle developers seem more interested in manufacturing square footage then inspiring a community. In fact, the biggest complaint for those of us living in Seattle has to do with developers bland, econo-construction that is sucking the character out of our city. What if all Seattle developers cared more about, happiness, quality community engagement, light, art and of course beauty.. What if they were also willing to lose sale-able square footage in the pursuit of inspiration. Let us introduce you to Westbank. 
So, who is Westbank? Westbank is a partnership between Ian Gillespie and James Cheng. We spoke with Ian Gillespie in his Vancouver BC office in Cole Harbor's Shaw Tower. Mr. Gillespie's firm built Shaw Tower and the entire Cole Harbor Vancouver Convention Center and extension of the Seawall. He also built, owns, and runs the Fairmont Pacific Rim located across from Shaw Tower. Also notable that Shaw Tower is the most expensive commercial space per square foot in all of Vancouver. I can go on and on, and I will in separate blogs designed to help us get acquainted with Westbank. A company we feel will breathe life into Seattle's otherwise drab architectural culture. 
I should mention Westbank flew a group of agents from Seattle to Vancouver, put us up in his Fairmont Pacific Rim hotel and gave us a tour of his Vancouver projects. More to come on all that. Still, we were left very excited by the idea of a design, community, and beauty first focused developer in Seattle. I'll write more about what we all spoke about with Ian Gillespie but I can tell you now he is an inspirational person. Art is his passion and his inspiration. Each building completed over the years demonstrates growth in his art. More complexity and more daring. We are excited to see what he has in store for Seattle.
Seattle has transformed from the biggest little city in the Northwest to a city of and for the world. To lift a phrase from Ian Gillespie "Seattle is a city filled with background buildings". I'd have to agree. We deserve better and it looks like we are about to get it. Westbanks first condo tower in Seattle has already broke ground.
Click HERE to learn more about Westbank  and stay tuned for more on what they've done, what they're doing, and what Westbank has in store for Seattle. Let's say we might have a dozen or so reasons to rejoice in the years to come.
CHAT WITH US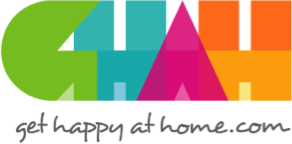 In everything that I do as your REALTOR®, I have one guiding principle in mind: To make certain that your home-buying or selling experience is a happy, successful, wonderful life experience! We build trust and security with our clients using knowledge and transparency.