Our prediction for the rest of this year and start of 2019.
Beginning in May 2018, we noticed Seattle's real estate market begin to shift. Homes started taking longer to sell, and once we reached August, people actually had to start reducing the prices of listed homes.
In this Curbed article published on August 27, 2018, the author points out that "While lowering an asking price isn't totally uncommon, the percentage of listings cutting their prices has nearly doubled since last year in the Seattle metro area." According to this Seattle Times' article published on September 7, 2018, "median home prices across King County fell $30,000 in August from the month prior, the third straight month of declines."
We've said it before: in our view, the market is just correcting. Seattle's prices were too low for awhile (based on how much income was increasing), and we've finally caught up.  
And anyway, we don't happen to think the market cooling is a trend that's going to continue. There are a few big factors as to why the market has cooled down, and we think the biggest reason has to do with how people are feeling.
Yes, seriously. Based on the numbers alone, there is no economic reason in Seattle as to why a slowdown should be happening right now. Seattle's wealth is actually condensing and income is going up, and the median income for a family in Seattle is currently $161,000. Ultimately, we believe that numerical data and overall economic trends will prevail.
Here are what we believe the biggest reasons are for the market slowdown: 
Seattle is a very liberal city, and many people are feeling negative about our country's national politics and are feeling especially uncertain about the future. We'll see if this changes with the upcoming elections in November. 
We have a huge population of immigrants here who having a ton of buying power, and many of these people are no longer as interested in buying here. They're feeling uncertain about their residency status, and this means they may not want to anchor themselves to a home in the states. 
Millennials are nervous that this slowdown will turn into the housing crisis of 2008. Generally, Millennials are 22-37 years old now, which is typically a prime time for many people to buy a home. But many Millennials remember seeing some awful things happen with the 2008 downturn, and since this is the only downturn they've seen (or can remember), they're feeling nervous about what could happen in the coming months and years.
Interest Rates are on the RISE!!! The FED confirmed this week that they will be raising the base rates on the 10 year bond again. This of course caused the market to react and now interest rates are over 5%. Now that is still low for those of us that are older and remember pre-mortgage collapse rates of 2006 and 2007. However, many of Seattle's buyers are Millennials and they do NOT! So this is a bit of a shock to our market and others. Still, this will pass and people will acclimate. At this point the majority of Seattleites can easily afford our homes contrary to what we hear from media outlets like social media. Median income in Seattle is only slightly lower than San Francisco. The Median price of a home in SF is double Seattle's median home price.
September's real estate market in Seattle has been unusually slow this year, and every year, you can definitely expect things to slow down after October 15th or so. We think that the market will pick back up again in 2019… Maybe not with the same vigor but pricing should continue climbing and inventory will be absorbed. Another reason why it's a great time to buy right now!
If you've been waiting to buy a home in Seattle, now might be your chance. Inventory is up, prices are adjusting for the slowdown, and you don't have as much competition. You can even get a loan with a zero downpayment (yes, you read that right!) since you don't have to worry about being as competitive. Click here to read more about different loan types! 
Have a question about when you should buy or sell? Our team is always happy to chat and help you strategize. Get in touch here!
CHAT WITH US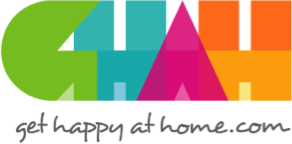 In everything that I do as your REALTOR®, I have one guiding principle in mind: To make certain that your home-buying or selling experience is a happy, successful, wonderful life experience! We build trust and security with our clients using knowledge and transparency.