Let's just say that this has been one busy 4th quarter for the Get Happy at Home Seattle real estate team. We've never been this busy in September and October. For awhile, I was venturing a guess that buyers and sellers alike had simply moved on from the craziness around the pandemic and got back to their lives. We also were not sure if it was just us, or if everyone this busy.
Well, that changed recently. 
Last week we received a notice from Team Foster, who we are in contract with on a house. The King County recording office had sent out a bulletin stating that they are inundated with closings and cannot keep up with demand. (These are the people that record titles in your name when a home closes.) That was a shock as we've never seen the recording office warn agents that they cannot keep up with demand. Next, we looked at some REALTOR.org statistics that basically stated that this is the busiest 4th quarter Washington State has ever seen.
So what do the numbers show? 
The numbers show that median home prices in King County started out 2020 around $680,000. Then COVID-19 hit and median home prices dropped to below $670,000 for March and April of 2020. Then home prices climbed to nearly $700,000 (up 4.2%) in a matter of a few months. This seems great—but just wait for it:
September numbers are not out yet officially, but I looked up the median home prices on the MLS, month to date, and we are at a median home price in King County of $755,000 right now. That means in September alone, single-family home prices went up another 8% which of course means we are up 12.2% for the year. CRAZY!!!! We see no signs of this slowing right now. We have submitted a dozen offers these last few weeks, and 8+ offers on each property is a common sight right now. 
Condos aren't fairing as well as single-family homes, but they are doing okay in King County generally. Median condo prices are up 3.5% for the year, and in September alone they went up another 3.2%. This is healthy, but I think it's easy to see that houses are WAY outperforming condos. COVID is the culprit—buying patterns changed dramatically post COVID. Buyers want more space indoors and out, and most condos just don't provide that lifestyle. But you'd better get your hands on a house quick if you have any intention of making that move! We could be up another 6 – 8% by the end of October based on the activity we are witnessing on the ground. 
Do you have any questions about the Seattle real estate market? Get in touch here!
CHAT WITH US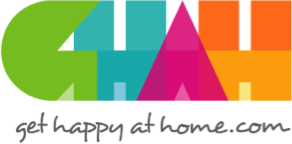 In everything that I do as your REALTOR®, I have one guiding principle in mind: To make certain that your home-buying or selling experience is a happy, successful, wonderful life experience! We build trust and security with our clients using knowledge and transparency.