Zillow has good intentions, if not misguided at times.
Zillow's philosophy has been to make information available to everyone, and I think this is a good thing for consumers. Many agents take the position (usually long-time agents) that real estate agents should be the gatekeepers of all information. I disagree!
The "Zestimate": When Zillow Gets Things Wrong
Yes, Zillow gets things wrong all the time. In fact, as agents we have to explain the Zestimate constantly (it's never right!). I find it easy to demonstrate the issues with Zillow and particularly Zestimates to my clients, they agree, and we move on. Zillow provides value, but the Zestimate is not it.
The modern Realtor's job is to consult, facilitate, and advise during a home purchase. We keep our clients safe from bad decisions. We provide perspective honed over hundreds of sales and situations. And most of all, we act as their advocate and friend. We are not the information gatekeepers, and frankly, I'm happy about that!
Our clients know better what they like and don't like. Our job is to make the things they like a reality. Help them think of things they wouldn't have otherwise. Information is powerful and my clients are smart enough to see information for what it is. A guide and not a steadfast rule. Instead of resisting Zillow we should help our clients better inform themselves by educating them on how to use Zillow and the like. Zillow is good at many things; Zillow provides good school information, good for searching properties, and the map tool is awesome. Zillow provides good rental data, tax information, and neighborhood statistics. Pretty much the only thing that doesn't work on Zillow (especially with Seattle's diverse home inventory) is the Zestimate. A home's value is intrinsic to what we (humans) desire in a home. Finish work, layout, sunlight, style, and so on. A computer does not have enough data to deal with human emotion and the changing tides. This is why a Realtors sixth sense is so valuable. Knowing how buyers in Seattle will receive your home or just how competitive your offer will have to be to win. Zillow is not there yet.
Would you like to chat with Matt? You can email him at mattminer@cbba.com or give him a call at (206) 353-0169!
CHAT WITH US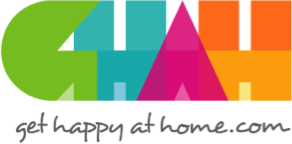 In everything that I do as your REALTOR®, I have one guiding principle in mind: To make certain that your home-buying or selling experience is a happy, successful, wonderful life experience! We build trust and security with our clients using knowledge and transparency.