Selling a home in Seattle, especially one in less-than-ideal condition, can feel more like soothsaying than science. It can be hard to understand why some houses sell quickly, for more money, while others struggle. That's why you call in the experts. Here are 10 expert tips that we use to sell Seattle houses for more money.
1. Get a professional home inspection
A professional home inspection can help identify any major repairs that need to be done. This allows us to address the issues and ensure that potential buyers are aware of any needed repairs before making an offer. When a house has problems that could lead to an appraisal issue (and thus make it more difficult to sell), we help our sellers determine whether they are worth the cost of repair. These kinds of issues can include roofing inadequacies, failing paint, lack of appliances, etc.
2. Make minor repairs that yield major results
Return on investment is the name of the game when selling Seattle houses. We don't want our sellers sinking a ton of money into repairing a house–money they might not have–unless they are making back their money on the sale. But some small changes are low hanging fruit in this department. For instance, replacing dated fixtures or cracked tiles in the bathroom and freshening up kitchen appliances can add value without breaking the bank. Super secret extra tip: we offer zero-interest financial assistance on many pre-listing fixes. This allows our sellers to update and increase the value of their home without having to worry about being cash-strapped.
3. Declutter and stage the home
We make sure your home looks its best before listing it. We declutter each room and then stage it so that potential buyers can envision living there. We work with an array of professional stagers with track records of providing maximum value for our sellers. Make no mistake, staging is the number one way to increase home value. If another agent says you can get away with not staging your home, run for the hills! You're leaving money on the table.
4. Increase curb appeal
The exterior of your home is just as valuable as the interior. It's the first impression that matters so much when attracting potential buyers. We like to add simple touches such as planting flowers, painting the home and front door, cleaning up the driveway, and fixing any damage to the exterior of the house. Looking new and fresh is the goal.
5. Price your home competitively
It can be hard to know how to price a house in poor condition, especially when there are so many other factors at play. The best way to price your home competitively is by doing your research and looking at similar properties in the area. If you price your house too high, it will be difficult to sell. But if you underprice it, you'll end up losing money. That's why we always take the time and do the research necessary to maximize value with strategic pricing.
6. Market your home strategically
We don't just list your home and wait for buyers to come. We also promote it using online and offline marketing strategies. We post on social media, advertise on custom webpages, and hold as many professional open houses as necessary to get the word out far and wide and sell your Seattle home for more money.
7. Be flexible with negotiations
When it comes to selling a home in poor condition, you should be prepared for negotiations on price and other terms. Buyers may want you to address certain repairs or make allowances for them to do so after purchase. We help our clients negotiate and understand that remaining flexible will help ensure that both parties are satisfied with the transaction. There's a cost to transaction stress–we do everything we can to make sure you don't feel it!
8. Timing is everything
Some real estate agents forget the cardinal rule that timing is everything when selling a house. We like to make sure there aren't too many direct competitors on the market on the week we list your house. Similarly, we like to avoid major holidays that have a track weekend of slowing down sales. We can help you understand how these factors and seasonal influences can change your home value and make it sell for more.
9. Find a knowledgeable real estate agent
If you're serious about selling your home, consider working with knowledgeable real estate agents who can help guide you through the process. Experienced agents who are familiar with the Seattle market will be able to advise you on the best strategies for selling your house in its current condition. Our phones are always on. We care too much to make you wait!
10. Be patient and persistent
Selling a home in poor condition or less-than-ideal condition can take time, especially if you're trying to get the most out of it. Finding the right buyer requires patience and persistence. You may need to adjust your strategies or lower your asking price, but don't give up. With the right approach, you will be able to find a buyer and sell your home in no time.
Ready to sell your Seattle home, but not sure where to start? Get Happy at Home can help. We are here to help you throughout the entire selling process, ensuring you get the best deal possible for your home, no matter its condition. Let's chat today!
CHAT WITH US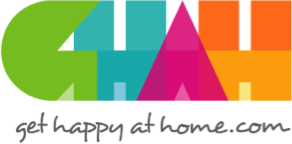 In everything that I do as your REALTOR®, I have one guiding principle in mind: To make certain that your home-buying or selling experience is a happy, successful, wonderful life experience! We build trust and security with our clients using knowledge and transparency.